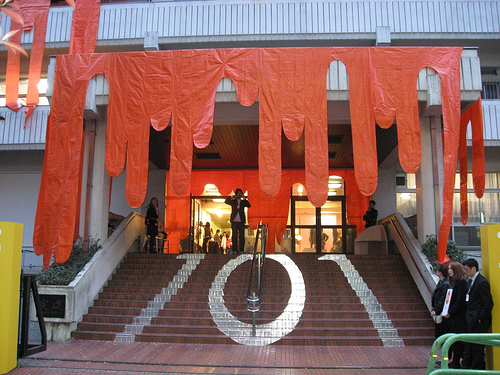 I had the great pleasure of attending last night's opening reception for the inaugural 101TOKYO contemporary art fair. The event runs until April 6, and is being held at the Rensei Chugakkou in Akihabara.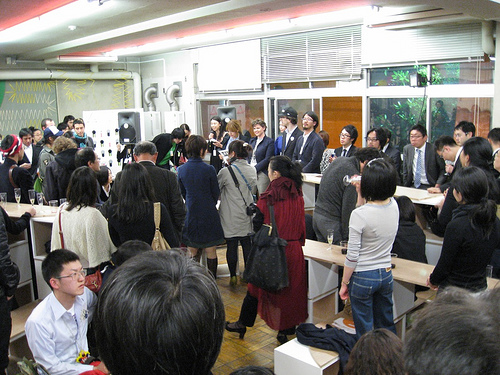 It was a joy to take in, and I'm stunned at what the organizers were able to achieve, especially considering that this is a brand new event. Congrats to everyone involved!
One of the things I enjoyed the most was the way the main exhibition space was designed. Ben Nagaoka — the man behind the awesome Uroko House — wanted to create a space with no corridors, and managed to build a grid-like structure with openings where they connect, inviting everyone to actively walk through each stall, instead of idly walking by as often happens in events like these.
I've created a Flickr photoset with a few more photos from the evening.