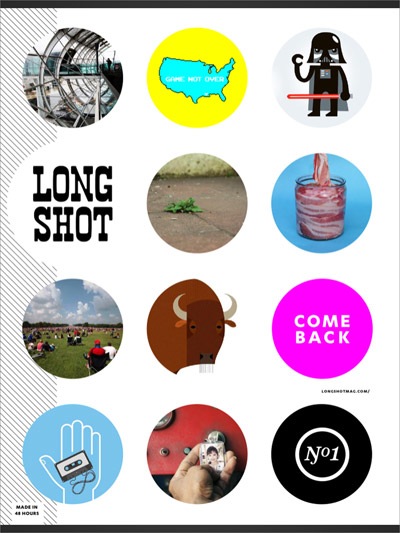 You may remember the experiment earlier this year that saw contributors from all over the world get together over a 2-day period to produce a magazine, appropriately called 48HRS. The issue was then released through the MagCloud print-on-demand service, but at the time it was still limited to orders from the US and UK. A week or two ago a follow-up was produced using the same method — gathering content and creating the entire thing in a 48-hour period — as the first issue of Longshot (the name had to change due to pressure from CBS, because of the similarity with the name of its news program).
It's still available for order as a print product on MagCloud, but because of recent changes with the service, you can now order from anywhere in the world, and even better, a digital version is available as a free download through MagCloud's iPad app.
And speaking of MagCloud on iPad, although I've been very happy to see it come out, I've had trouble finding digital releases that I want to read. Maybe I'm just not looking properly, so if you know of some great magazines to check out on the app, do let me know.