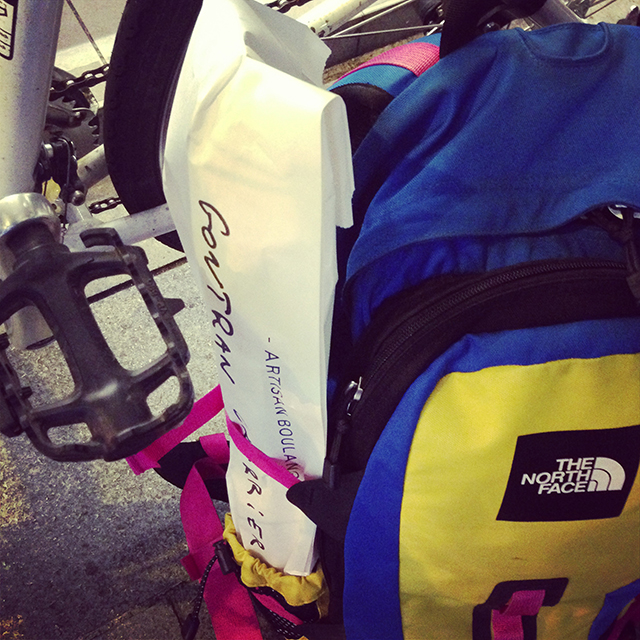 The best batard in Tokyo is at Gontran Cherrier.
I'm a simple man with simple needs, and I dare say that my favorite thing to eat is cheese — of the creamy variety, usually brie — with a batard (the stumpy fatter cousin of the baguette).
I have found the one true batard in Tokyo.
When I lived back in Ikebukuro, my favorite batard was at a bakery/cafe/restaurant called Racines, and I would often pick one up while walking the pooch — the staff was used to me going there, and would bring the bread to me and let me pay at the door. I'd also often pick up a batard at Seibu's depachika — either at Donq or Le Nôtre.
And then I moved.
During one of my walks, I passed by a bakery (with cafe/restaurant on the second floor) in Shibuya called Gontran Cherrier, located at the crossing with Meiji Dori, right by the station.
Believe you me, that batard rocks. The baguette too for that matter (for when they are sold out of the batard).
It's great for me that it's on my daily bike commute, so it's easy enough to pick up on my way back from work — don't worry, it's not a daily requirement.