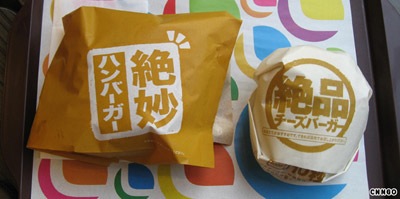 Patrick Macias checks out Japan's four big burger chains, and lives to tell the tale on CNNGo.
Chances are you've already noticed the tweets and a few posts last week, but yes, I was very happy to see the new CNNGo site go in public beta mode last week. Although it may come off at first as just a new travel portal, the audience for the site are really the expats, the people already living in those cities looking to get more out of them. Of course, anyone passing through will also get a lot out of the site, it just means that the content doesn't tend to be overly touristy.
The site is currently Asia-only, covering the following cities: Bangkok, Hong Kong, Mumbai, Shanghai, Singapore, and of course, Tokyo. That last one is edited by one W. David Marx, and a look at the list of contributors will immediately reveal a lot of names regular readers of this site will surely recognize (Matt Alt, Patrick Macias, and many more). I've contributed as well — one of my pieces is on my fave burgers in town — and look forward to writing more for the site.