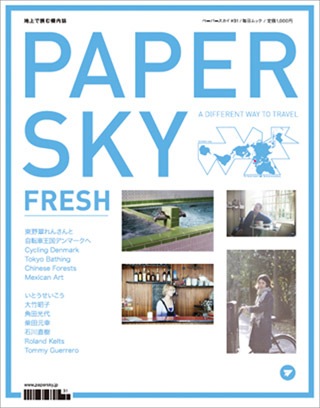 The new issue of Paper Sky (31) is a special one, marking a major renewal for the magazine. The most obvious change is the cover design, but you'll find English content creeping back into the magazine as well — for now, mostly with intro paragraphs to each article, but Cameron Allan McKean's article on sento bathing in Tokyo is published entirely in English.
The Paper Sky website is also about to get a major revamp, and is set to launch within a week or two. The new site will now have a strong English component, of which I'll be a contributor (but more on that once the site launches).
The other day I had the great pleasure of finally meeting the magazine's founder, Lucas Badtke-Berkow, who also founded the original — and truly great — TOKION. Seems like this should have happened ages ago, and it was great to have a nice long chat with Lucas about where Knee High Media has been, where it's heading, and on the state of print media in general. After checking out the KHM office in Shibuya, we ended up getting coffee at this amazing little retro cafe nearby, which I hate that I can't remember the name (but I'll be going there again).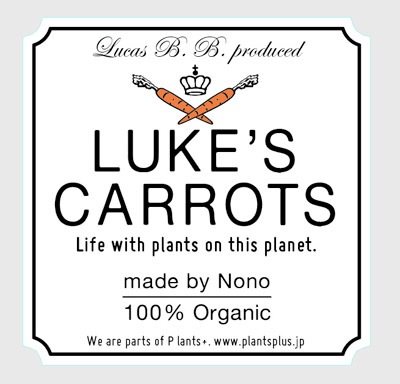 Above, the label for Lucas' new Luke's Carrots line of organic products — I had a taste of the carrot jam, which was delicious. You can currently buy it at the weekend farmer's market in front of the UN University in Aoyama, where he and his wife are manning a booth this month. Next weekend they'll also be offering free rides on some very cool bicycles, as part of the new Paper Sky Bicycle Club.
Update: The cafe's name is Aoyama Ichibankan, and here's a map that shows the location. Make sure to get the honey toast!