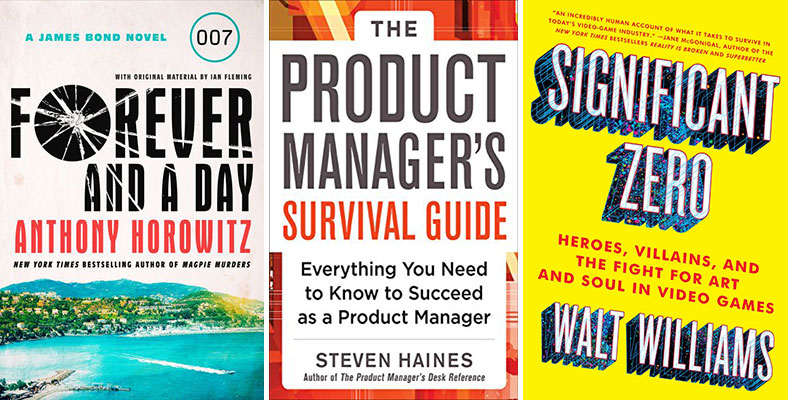 Great, a post about resolutions, just what everyone needs.
Love 'em or hate 'em, the start of a new year is indeed the time to think about resolutions, things you'd like to try doing — or doing better — and for me it's reading. Don't get me wrong, I read constantly, but it's usually limited to magazines, comics, bandes-dessinées, and tons of stuff on the web. I've been trying to get my book reading habit back up and running for years now, and it's a constant struggle.
I don't know when it happened exactly, but I lost the habit of reading books — whether fiction or non-fiction — a great many years ago, and even though I've started plenty (and I mean plenty), rare is the book that I've actually finish. I don't know if it's some sort of late blooming attention deficiency or what, but I have such a hard time sticking with books I start, and I don't like it.
So, and this isn't the first time I've kicked off a new year with this in mind, I'm trying develop a book reading habit, with the goal of getting through at least a couple of books a month — probably one fiction and one non-fiction. I'm including books that I started in the past and never finished, so I think it should be doable.
My current serving is made up of Forever and a Day (a new Bond novel by Anthony Horowitz that is set directly before Casino Royale, and sees Bond becoming a 00 agent ) for which I'm about halfway through now, Significant Zero, a games industry memoir that I started a while back and am now getting back to, and on the educational side, The Product Manager's Survival Guide — my direct manager is a Product Manager, and so it's to better understand what she deals with.
At the same time, I'm actively going through all those long reads that I have saved in Pocket, since for so long it's almost felt like a graveyard — where articles go to die. I've been pretty good so far at clearing up things (either reading, filing as a bookmark elsewhere to reference later, or simply deleting).
So here's to a better year of reading.