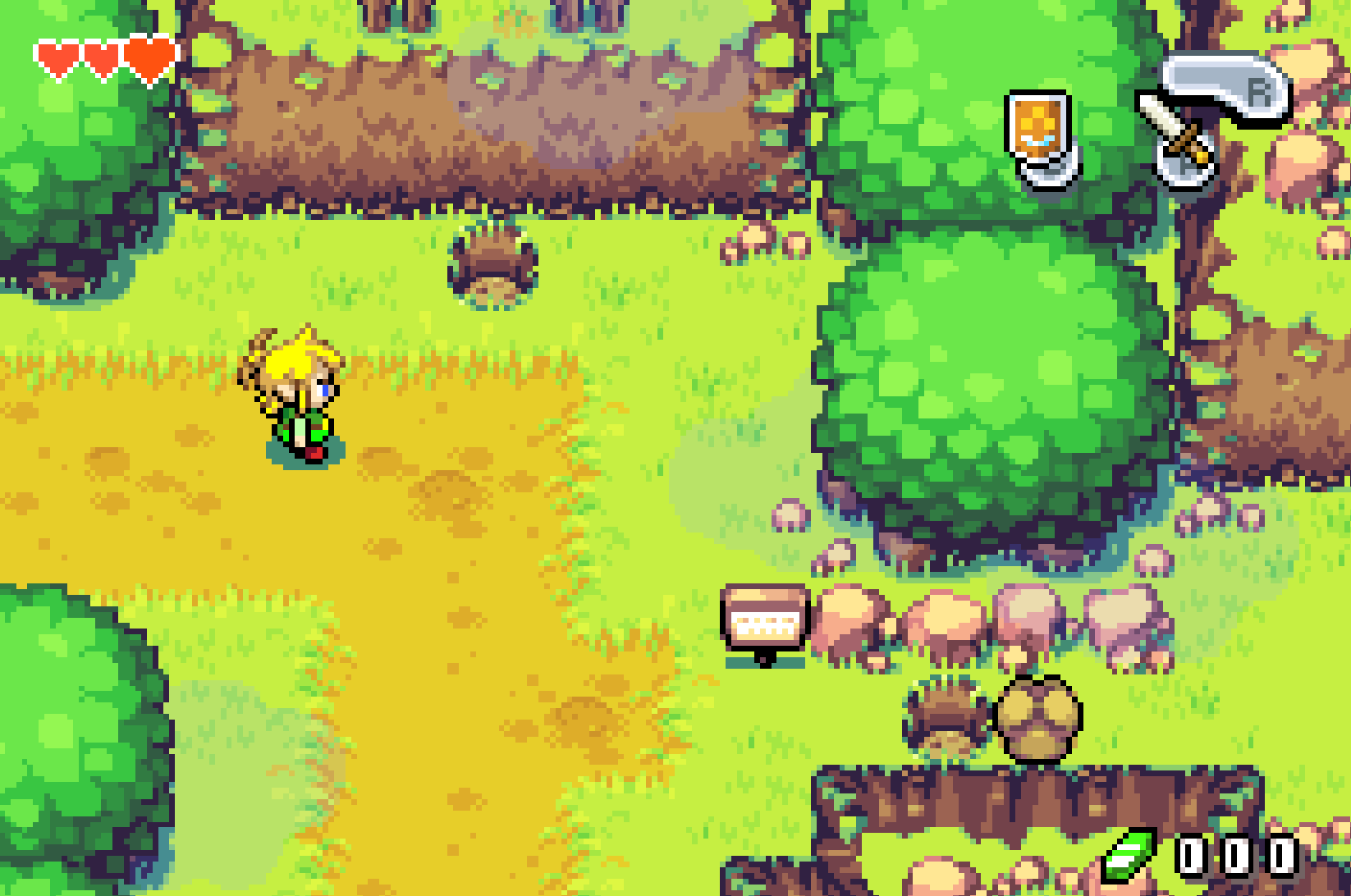 My favorite video games series is The Legend of Zelda, but I do have a few blindspots, and they are mostly made up of portable releases (on home consoles, Skyward Sword is the only mainline Zelda game I've never played). Over the years I've heard a lot of good things about The Minish Cap — originally released on the Game Boy Advance — and it's a wonder I never played it, since I did have that system. My friend Rekka was recently talking about playing it (while gushing about the aesthetics) and that inspired me to finally give it a shot — and since I'm currently on holiday break, it's a perfect time to do so.
So far I've had a terrific time with it. I love the pixelized graphics, and the top-down gameplay is on the simple side but engrossing, as is the big-small mechanic. I haven't played in the last few days because I picked up a few games on Switch that took over my attention (especially Night in the Woods, which I powered through and loved to death), but I definitely plan on continuing to play it to completion, playing short sessions here and there.
My only gripe is that I wish I could be playing this on Switch — in fact, I'd really love for all Zelda games to be available on Switch, so I could continue to address those blindspots I have (like the Oracle games).