"Game Boy" is a weekly column in which I write about being a game developer working in Montreal. You'll find them all under this category, and it starts here.
After keeping my weekly rhythm constant for the first eight editions, it's now been over a month since the last one, which was never my intention. It started because of my trip to San Francisco for GDC, but then I wanted to write up the experience I had, and there was so much that I wanted to share that I just ended up not getting anything done. So in the meantime, I'll start up again with something else, and touch on GDC at a later date — I have finished the draft for a presentation/report I'll be doing at our next team meeting, but it's close to 50 slides long.
So what do I want to share? Following a recent Twitter meme that saw people share four films that had a strong impact on them, under the "FilmStruck4" hashtag, some people started sharing the same but for games using the "GameStruck4" hashtag. Below is what I shared, which I consider to be some of the first games (in alphabetical order) that had a huge impact on me.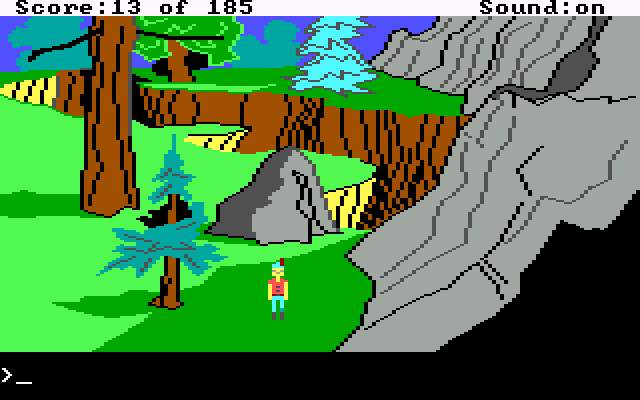 King's Quest (PC)
I've always had a lot of love for point-and-click adventure games, and yes, it would be easy to point to all of the fantastic LucasArts games I played and loved (and although I love me some Monkey Island, Day of the Tentacle, Full Throttle, and Grim Fandango, one of my favorites was Indiana Jones and the Fate of Atlantis), but if I'm to think back on my first memories of the genre, it's hard to avoid naming the King's Quest series (even if for this purpose, I just mentioned the first one). I loved these games to bits (as well as many other releases from Sierra), and have fond memories of playing them both alone, and with friends sitting next to me.
Phantasie III: The Wrath of Nicodemus (PC)
I've mentioned this game previously when talking about favorite games (here and here), but more than a just a favorite of mine, I think it led to my love of playing RPGs — and those Dungeons & Dragons games from SSI that I also played so much of really owed a lot to it. The other influential RPG from that era for me was the first Might & Magic game.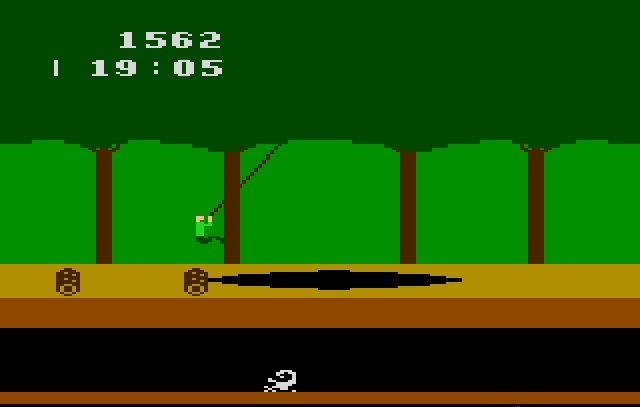 Pitfall (Atari VCS)
As repetitious as this game may be, this was always my favorite game to play on the Atari VCS (or 2600). Thinking back on this, it's no surprise how platformers turned into a favorite genre for me — especially during the 80s and 90s (although it still is) — and I'd say it all goes back to this game. I'll never forget that rudimentary sound effect (sorta like a Tarzan yell) that played while Pitfall Harry swings on a vine.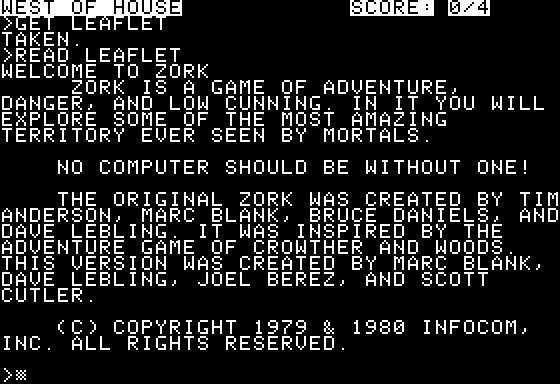 Zork 1 (PC)
I'd say Hitchhiker's Guide to the Galaxy was my favorite Infocom game, but there's no denying that it all started with the first Zork game — from that point, I fell in love with all things Infocom. When it comes to text adventures, I never really played much of anything that wasn't Infocom, I was just really in love with their style, the stories, and the fantastic boxes filled with "feelies."
Here's an extra 4 "honorable mentions":
F-19 (PC)
I never was big into flight simulators, but the one I did get into was F-19 from MicroProse — probably because the box looked so cool (the F-19 was a "theoretical" stealth jet fighter). I still remember the gigantic manual that came with it, and I did play it a lot, so I imagine I probably got pretty good at it. Another MicroProse game from those days that I remember loving a lot was Airborne Ranger. It's maybe why I love playing Tom Clancy games so much.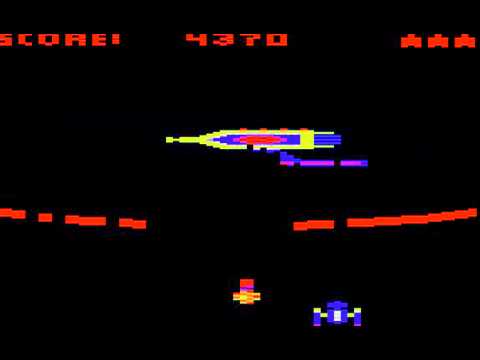 Gorf (VIC-20)
It's probably not that great a game, but the VIC-20 was the first computer we had, and the first device we had that played electronic games (I had to go to my friends' homes to play Atari, Intellivision, and ColecoVision games). Of all the games I played on the VIC-20, I'm sure I played Gorf the most.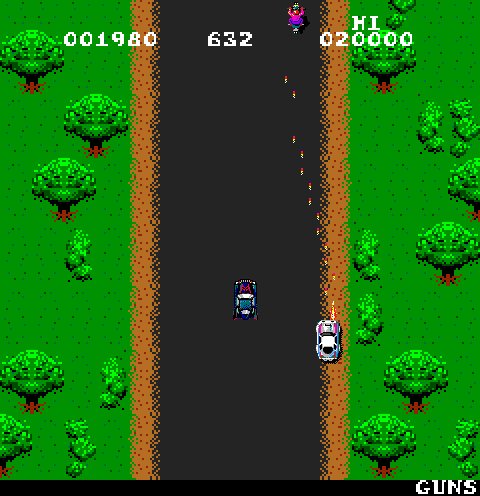 Spy Hunter (Arcade)
We had a corner arcade, and the game I played the most had to be Spy Hunter. James Bond fan that I am, I loved driving my spy car while eliminating enemies, with that classic Peter Gunn music playing. While I was in San Francisco last month I went to the Musée Mécanique, and had a chance to play it again. It's still just as fun.
Ultima VII: The Black Gate (PC)
Of all the Ultima games I played, this was my favorite, and I still have such vivid memories of starting to playing it, after opening that black and foreboding box, and embarking on a journey that was so, well, dark. And with the world now being presented full-screen, it all felt so incredibly immersive.