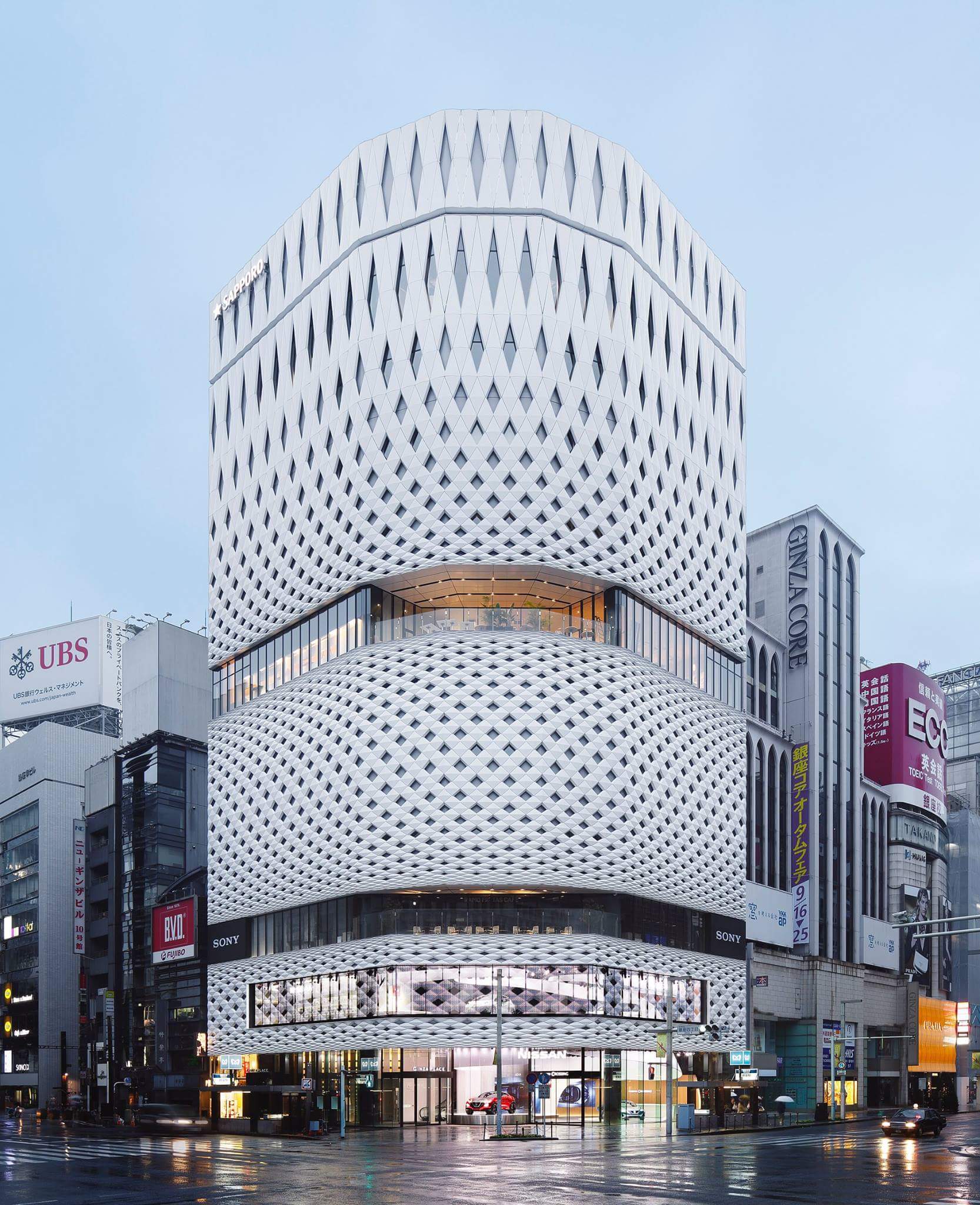 The latest project from my former employer (and good friends) Klein Dytham Architects is a gorgeous one, and takes the form of the brand new Ginza Place building in Ginza, which hosts swanky new showrooms for Nissan and Sony. It opened today. Here's how KDa's Mark Dytham describes the project:
Our latest project, Ginza Place, opens to the public tomorrow. Located on one of the most iconic corners in the world, the Ginza 4-Chome crossing. Klein Dytham architecture in partnership with Taisei Corporation were responsible for the facade design and the overall massing of this new 11 storey building.

The facade, made from 5315 individual aluminium panels reflects the craftsmanship and quality which is synonymous with Ginza and JapanThe project massing takes its cues from the historic Wako building opposite with it's clear horizontal banding which allow balconies on the 3rd and 7th floors to have unprecedented views of Ginza, Chuo Dori and Harumi Dori.

Ginza Place is a gateway to the re-birth of Ginza and has already become a new landmark for Tokyo and Japan ready for the build up to the Tokyo 2020 Olympics. The building is home to Nissan and Sony's new global flagship showrooms and 5 restaurants and cafes.
You'll find a few renderings in this Spoon & Tamago post, and we can expect to see more photos soon.