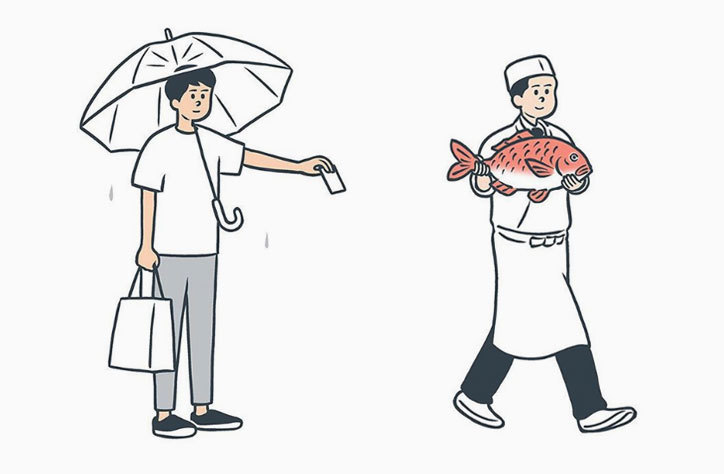 It's Nice That highlights the wonderful illustrations of Yuta Okamura — there's more to see on his own site.
Over at Magtastic Blogsplosion, Andrew goes over a few examples of magazines that have been produced using blog content — mentioned are of course Michael Bojkowski's Lineread and Jeremy Leslie's magCulture.com/PAPER (pictured). Although not mentioned, It's Nice That is another great example of this — and hey, issue 4 just came out.
It's certainly a proposition that makes sense — as Andrew lays out, with print-on-demand services taking care of printing and distribution, all a budding magazine creator needs these days are the words and the design, and a good blog can take care of the former (with a bit of reformatting, expansion, etc.) It's definitely something that comes to mind when I think of SNOW Magazine, and what I could do to expand on the site.