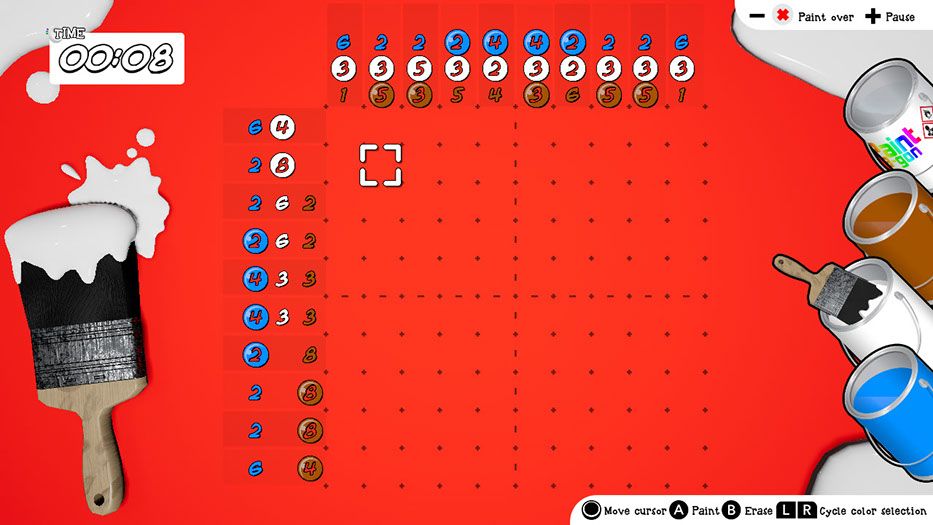 Following the post I put up recently about TV shows I've been watching on a weekly basis (which does not preclude continued binging, which I'm currently doing with the second season of Cobra Kai), here's a survey of what I've been playing video games-wise in recent weeks.
Assassin's Creed Odyssey. I'm at close to 60 hours on this, and still haven't completed the main game. I've stopped playing it a few times since its release, in order to jump on other things I also wanted to play (Red Dead Redemption 2, The Division 2), but I came back to it this week and completed a few more missions. I still think this world is so incredibly gorgeous, and I love being in it.
Gems of War. It has an incredibly generic name, and it's a free-to-play game (something I'm not a big fan of generally), but this game by the creators of the original Puzzle Quest got me hooked immediately. It's basically exactly like Puzzle Quest with a few upgrades, and up until now, I haven't felt like I needed to deal with F2P incentives, but I can see it coming down the line. After being incredibly addicted over the first few days I was playing it, I now haven't touched it in weeks, and maybe that's for the best.
New Super Mario Bros. U Deluxe. To my great surprise, I've discovered the joys of playing Super Mario games co-op. Before picking up this game I had never played co-op in any of the other Mario games that offered it — never felt the interest, looked too chaotic — but since I like to play games with colleagues at work, I figured I'd give it a try, and I ended up loving playing in co-op (usually 3 players) much more than in solo mode. I had an absolute blast playing through the campaign with two colleagues, and we're currently backtracking and getting all 3 star coins in each level, in order to unlock all of the bonus levels — which is something I've never bothered doing in any Mario game. I've had so much fun playing this way that when we're done unlocking everything, I'm planning on bringing my Wii U to work so we can play through Super Mario 3D World that way.
Picross S. Playing through Piczle Colors put me in a Picross playing mood, and the release of Picross S3 last week reminded me that I hadn't played any of the Switch releases yet, so I picked up the first one and have been having a great time with it (I'm about 50-60 puzzles in).
Piczle Colors. I love Picross, and this Picross-inspired game by my friend James Kay's Score Studios is just as fun. According to my Switch stats, it's the game I've played the most on my Switch this year so far (after finishing it, my play count was at over 20 hours). If you love Picross, you really need to get this as well.
The Division 2. I was incredibly excited for the release of this — I quite enjoyed the first game — and it hasn't disappointed. Although I'm sure you get more fun out of it if you play with others, I've pretty much soloed it exclusively so far (I used matchmaking for one mission I was having a hard time with), and it's been fine that way. I've put in about 60 hours, and have completed the campaign (I did that at around the 50-55 hour point). I've dabbled a few hours in the endgame, and do like it — especially the new specializations that gives you a super weapon — but I've decided to put the game aside for a bit so I can play through some other things.
The Gardens Between. I picked this up a while back while it was on sale, and only just recently got around to playing it. I'm really enjoying it so far, in part because of the fantastic art direction, but also because of the innovate gameplay that revolves around forwarding and reversing time (a bit similar to some of the things we saw in Braid, but still with its own twists). Highly recommended.
TowerFall. I've loved TowerFall for a long time, previously playing it on PS4, and recently picked it up on Switch as well. The impetus was actually for a team activity we were doing at work (a silly tournament we organize for our interns), because I wanted the 6-player option that only the Switch version offers. This game is still so much fun.
Yakuza Kiwami 2. I played through and finished three Yakuza games last year (Yakuza 0, Yakuza Kiwami, and Yakuza 6), and so wanted to take a break before I get to Kiwami 2. I started playing it this morning, and it feels just as good as all the other games I've played. I love this series to bits — this is my spiritual successor to Shenmue — and I'm really looking forward to playing Judgment this summer (new game not in the series, but from the Yakuza studio).