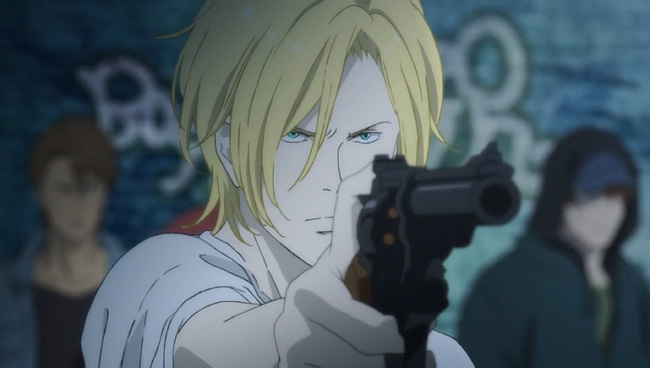 Coming off a season where I ended up watching quite a few things that I liked — especially Lupin the III: Part V and Legend of the Galactic Heroes, but also Megalobox (which I haven't finished), and to a lesser extent Layton Mystery Tanteisha: Katori no Nazotoki File, that I watch with my wife — looks like it's going to be a slow summer for me. But that's fine, just gives me time to watch stuff from my backlog. Here's what I will check out (taken from this list) — and to that you can include Lupin III and Layton, that are both still ongoing.
Banana Fish
I feel a lot of nostalgia for the original manga, which I remember reading in the old PULP magazine. I don't really remember much about the story, so looking forward to watching this anime adaptation.
High Score Girl
The main reason I want to check this out is because in the trailer you see them play actual video games from the early 90s (which is the setting of the series), and that sounds like it could be fun.