What I describe below is a mix of movies, documentaries, and TV shows that I watched throughout the day yesterday (a Saturday), and I'm just now realizing that in order to watch all of this, I had to use four different streaming services (Apple TV+, Netflix, NHK World, and Prime Video), which again, suggests that all of these services existing is just not sustainable in the long run. At least two of them are free (NHK World, and Apple TV+ since I got a year trial when I got my iPhone XR earlier this year).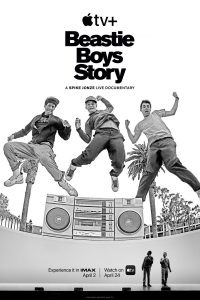 It really is hard to describe just how much enjoyment I got out of watching Beastie Boys Story. It's such a great way to tell a story (through a recorded theatre performance), and I was constantly reminded (emotionally so) just how much love I've had for this band my entire life. Check Your Head is still one of my favorite albums of all time, and probably the album I've listened to the most (yes, even more than the Pixies). When I moved to Tokyo in May of 1998, Hello Nasty was released that summer, and it was my soundtrack to this new life in the greatest city on Earth.
Extraction on Netflix is surprisingly good. It's packed with energetic and really well put together action sequences. I'm not usually a big fan of shaky cams, but there were some great no-cut shots done here done in that style that were exciting to watch. It's certainly one of the better action movies I've seen in recent years. Bonus points for the inclusion of Golshifteh Farahani, who I want to see in way more movies.
I finally watched that Sturgill Simpson Presents Sound & Fury thing on Netflix. It has some cool anime sequences (the reason I wanted to watch it), but it's basically a 40-minute music video, and I couldn't stand the music (I really don't like country music), which made it a chore to watch.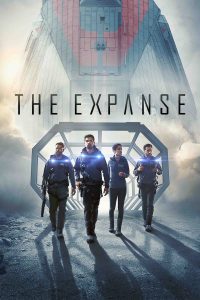 I restarted watching the second season of The Expanse for the umpteenth time, and I think I've finally gotten hooked — I ended up watching the first four episodes back-to-back. I've had a weird relationship with this show — I always felt like I should love it, but never managed to.
There's a very candid documentary series on NHK World called 10 Years with Hayao Miyazaki (I think in four parts). I watched the first episode, which covers the period when he started working on Ponyo. I quite enjoyed it — there's something about the NHK style of doing documentaries that feels so serene — and I look forward to watching the rest.