Got the following two books from Amazon Japan: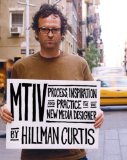 MTIV: Process, Inspiration and Practice for the New Media Designer by Hillman Curtis.
CSS Pocket Reference by Eric A. Meyer.
Can't wait to have a crack at them, although as the title suggests, the CSS book is more for reference. Can you tell I'm in a design state of mind these days?