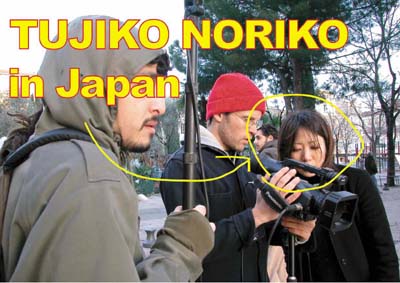 Anyone have good or bad things to say about Tujiko Noriko? Here's the RT blurb, which makes her sound quite interesting:
Tujiko Noriko looks back on a career that soared from Ginza bar hostess to prima donna of the Austrian experimental electronic music label Mego. The latest album of the (anti-)diva now living in Paris was produced by New York resident Onda Aki, and released on the German Tomlab label — an indication of just how internationally active and renowned she has become. Feeling pigeonholed by her musical oeuvre, Noriko confesses she like to break out of laptop sets, and appear on the big screen. It will be especially interesting to see how the aspiring actress masters her upcoming Japan performances. Nowadays even likened to Bjork, she'll show up with a handful of musicians that are no less extravagant: Lionel Fernandez (Discom), Oorutaichi and…
She plays at Aoyama CAY (in the Spiral Building) on March 21.