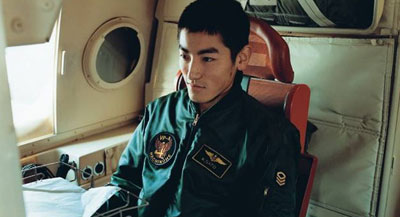 First thing this morning I went to the Junkudo bookstore in Ikebukuro, and was very happy to find 2 stacks of copies of the first issue of MONOCLE in the foreign magazines section. They even had them on one of the top shelves, with a small info card next to them, which they don't usually do.
The verdict? I've only leafed through it without reading anything yet, but I absolutely love what I'm seeing. It looks smart, and feels smart as well, with a layout and design throughout that stays consistent, and doesn't feel overblown. I'm also a big fan of magazines that use uncoated paper stock, but at the same time, here, I appreciate the splash of glossy pages at the end for the "Expo" section. You also get an original manga by Takanori Yasaka, which I hope is going to be a regular feature.
As far as pricing, some have mentioned the high price, even at Tower Records Shibuya, in my previous post's comment thread. That 2200 yen is the magazine's Japanese price — they have official distribution in Japan, same as weekly's like TIME and NEWSWEEK — so we won't be able to get it at a cheaper import price. Sure, it's a bit pricey, but you do get quite a lot of content, so I don't necessarily feel cheated (also, I'm used to paying close to that for certain design-related Japanese magazines).
Update: Dan Hill, in charge of web content for the magazine, has posted on his blog some details on what's going on with Monocle.com.
Update 2: Editor Andrew Tuck has a piece for the THE INDEPENDENT on what it took to launch the magazine, and some of the thinking behind it.