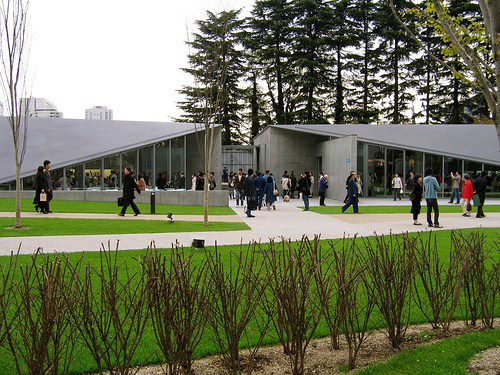 I went back to Tokyo Midtown today, this time with the wife, and we ended up spending the entire day there. The crowds weren't as bad as I though they'd be — similar to the first day — and Yuko seems to have enjoyed it and looks forward to going again (let me add that she hates the two Hills). I've added 20 photos to my Tokyo Midtown Flickr photoset. Following are a few of them, with some description.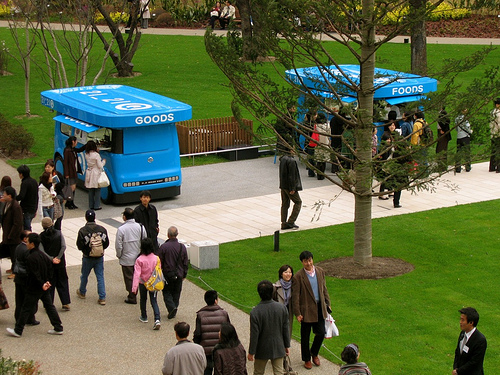 These 2 21_21 Design Sight-branded mobile shops sell 21_21 merchandise in one, and snacks in the other. Guess which one is more popular.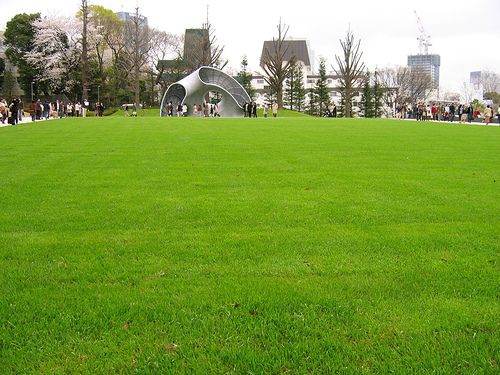 That Midtown sure is green!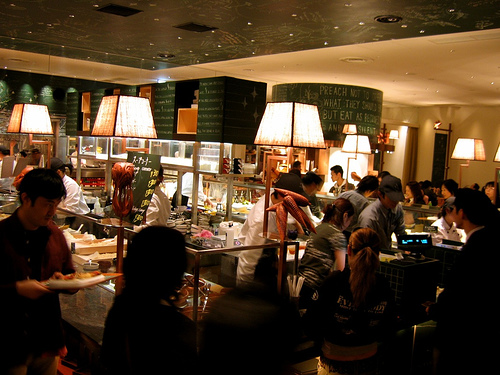 Tokyo Midtown's version of the food court.
Tokyo Midtown's version of the Seven-Eleven convenience store.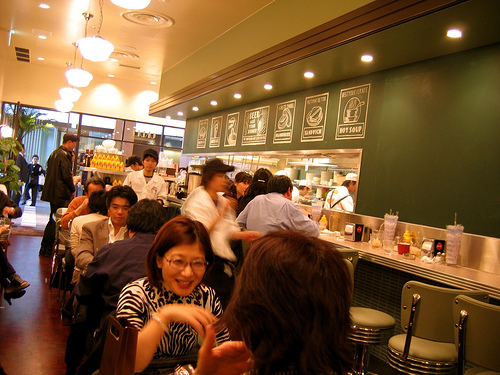 We had burgers at this place, called Baker Bounce. Damn fine burgers in fact, and they also get points for having root beer on the menu!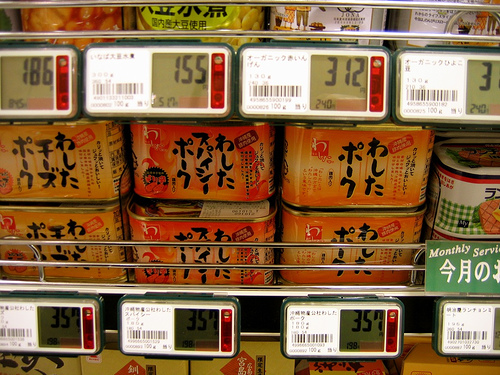 There's a supermarket on the premises, and the pricing is shown using these electronic devices.
Ladies and gentlemen, I give you, Muji wine!