This past Sunday I was invited to appear on a travel show for Discovery's Travel Channel. I acted as a guide through parts of Harajuku, finishing up on Omotesando. I'm not sure when it airs, but will update with details as I get them.
These pictures were taken near Harajuku station, on the bridge with all the kids in costumes, and then near Yoyogi park with the rockabilly dancers.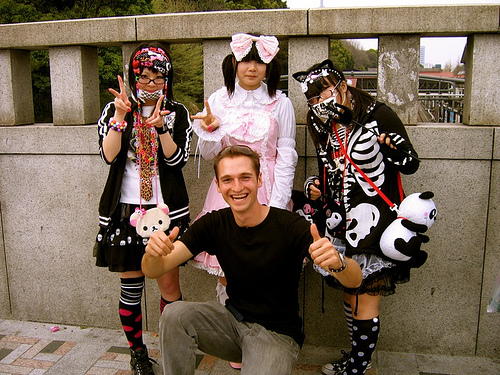 The host poses with a few girls in costume.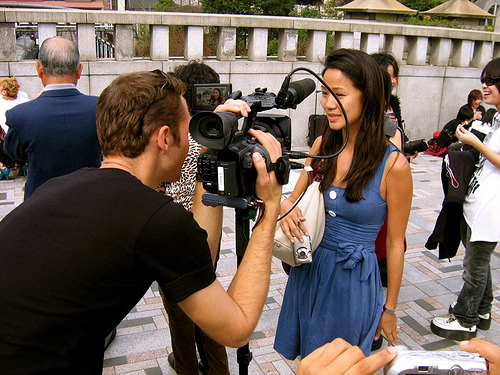 Interviewing a tourist.
The rockabilly dancers near Yoyogi park, with a very young fan.