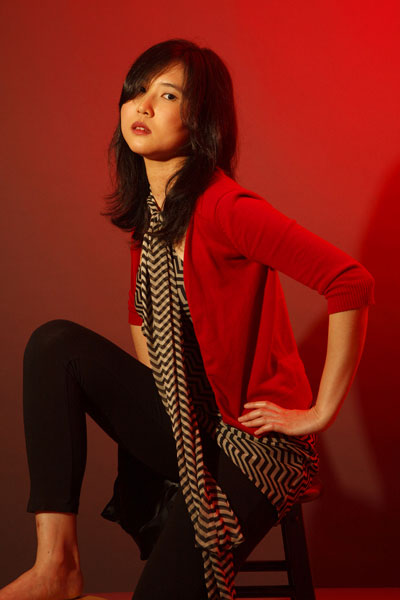 Singapore-based The Analog Girl, who performed last year at Cafe Pause, is included in this week's issue of TIME (Vol. 171 No. 4, Asian edition), as one of the "Asian Acts to Watch in 2008." They even mention the Cafe Pause show!
Also, she's just released a new EP, SOMETIME NEXT GALAXY, which you can purchase here.
Update: Added the photo, by Amos Wong, that was provided for the story.