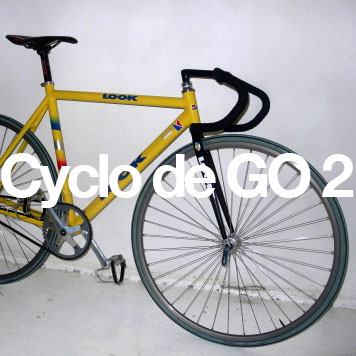 Here is my second cycling mix, CYCLO DE GO 2, which I've made available as a downloadable mix this time (you can see the first mix here).
Cyclo de GO 2 (31.9MB) 34:45
Amon Tobin – "Always"
Sebadoh – "License to Confuse"
Arcade Fire – "The Well and the Lighthouse"
Art Brut – "Bang Bang Rock & Roll"
Built to Spill – "Sidewalk"
Clap Your Hands Say Yeah – "Heavy Metal"
Cubismo Grafico – "Valvoavox"
Darkel – "TV Destroy"
Elastica – "Annie"
Flin Flon – "Ukraina"
They Might Be Giants – "I'm Impressed"
Cassius – "Toop Toop"
Vampire Weekend – "A-Punk"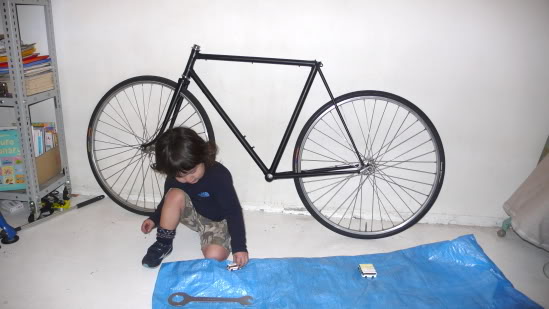 I'm not the only one obsessing over cycling these days, as Alin Huma's blog seems to have been taken over by bikes as well. He's even building wheels now! The podcast image is made up of a photo taken by Alin, which I hope he doesn't mind me using.
Next week I hope to ride out to Nakameguro to meet up with a few people, and to check out PEdAL.E.D, a shop that specializes in original cycle-wear.