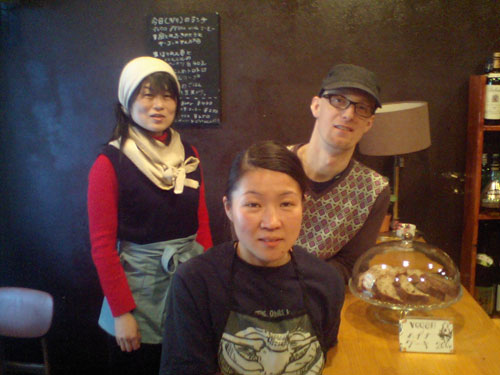 The next big thing in guerilla retailing? One day a week restaurants, like Vegie Shokudou. As Ian Lynam reports on META no TAME:
Neojaponisme contributor Dwayne Dixon and amazing vegan chefs Yoyo and Yuka offer up the tastiest vegan lunch in Tokyo on Wednesdays at Vegie Shokudou, a renegade restaurant inside of a bar in Koenji. Note that the restaurant operates ONLY ON WEDNESDAYS. There is a break period from 3pm-5pm, and the restaurant will be closed. Eats start at 1PM.
Directions can be found here.