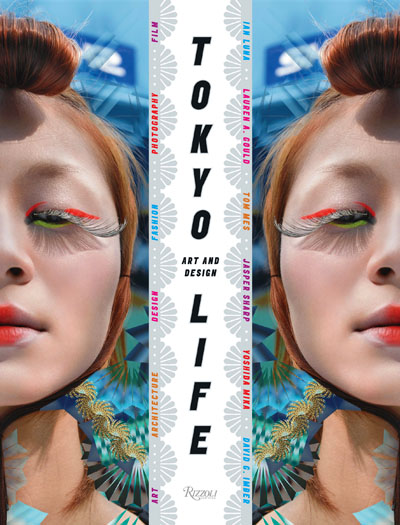 I've very happy to announce that today marks the official release of TOKYOLIFE: ART AND DESIGN, a beautiful new tome from Rizzoli that covers Tokyo's creative output of the past few years. I have the great pleasure of getting a project coordination credit in the book, and hope that you get a chance to have a look or even pick it up.
The main contributors to the book are Ian Luna (author and editor of many books on architecture and design), Lauren A. Gould (art director and writer, currently working on a Bape monograph), Tom Mes and Jasper Sharp (co-editors of Japanese film site Midnight Eye), and David G. Imber and Mika Yoshida (writers for BRUTUS and CASA BRUTUS, and other magazines). The cover is by Chip Kidd, quite possibly my favorite book design (and if you haven't, you really need to pick up CHIP KIDD: BOOK ONE).
Below, the official description for the book:
Tokyolife is is a lavish, whip-smart insider's guide to the last few years of cultural production in one of the world's great centers of creativity, and is organized around the physical city, and the role of the megalopolis itself as both the site and inspiration for an unprecedented explosion in design and the visual arts.

Tokyo and its avant-garde occupy a disproportionate role in the creation of global culture. Represented in this book is the work of over eighty creatives: painters, architects, interior designers, industrial designers, fashion designers, filmmakers and photographers, many highly influential, and some as yet unknown in the West. Announcing a generational transition, the divergent personalities profiled in the book have collectively engineered entirely new ways of seeing, expanding their influence well beyond Japan and into the arts of Asia, Western Europe, and North America.