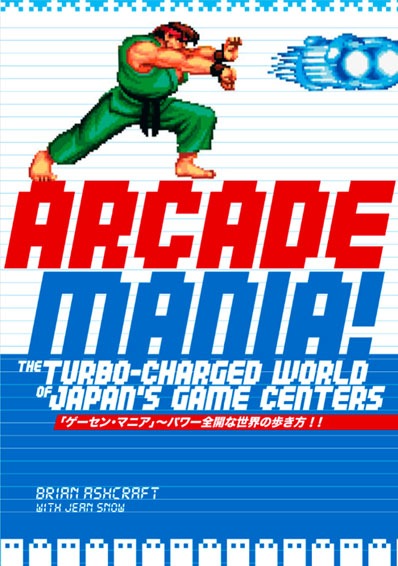 And it starts! Arcade Mania is now available for purchase on Amazon Japan! Buy a copy, hell, buy two, you never know when you might lose one. The book sells for 2,100 yen, and that's with free shipping if you live in Japan — remember, Amazon Japan does ship internationally. If you prefer to wait until January when it comes out in the rest of the world and will be available on Amazon US, you can still pre-order now.
Also, I've heard that some people who pre-ordered on Amazon Japan still get a January release date. You can just cancel the pre-order and then re-order regularly. Your copy should ship right away.
Also, the official website for the book will launch sometime next week, but I can already start giving details on the launch party. It happens Saturday, September 27 (19:00-23:00) at Cafe Pause, of course. It should be a blast, and Jason DeGroot (6955) will be contributing a 4-hour playlist of game and chiptune tracks for the evening. Come one, come all!
Update: Seems there's some confusion, with some thinking that the book sold in Japan is in Japanese, which is not the case. There is currently only an English edition of Arcade Mania.