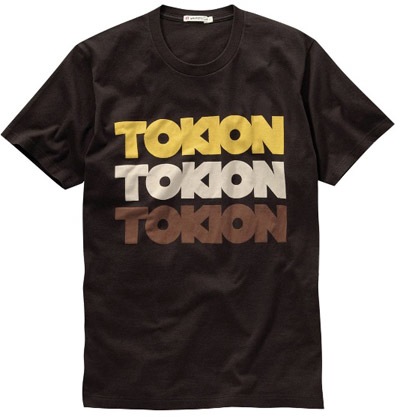 Year after year, I tend to have a love-hate relationship with Uniqlo. I won't get into it, but right now I'm in a love period, having picked up quite a few things in the past week or so.
First up is the latest "Designers Invitation Project" collaboration, this time with Opening Ceremony. I'm certainly glad I picked up everything I wanted — and it was a lot — last week when it was released, since it already seems to be mostly sold out (the best pieces and sizes) in most stores (at least the ones I've checked).
Next up, the latest collections of UT t-shirts, which includes the first phase of the game-related designs, as well as the "Creative Magazine Now!" collection, featuring designs by the following six magazines: Spectator (Tokyo), Tokion (New York), Grafik (London), Fairy Tale (Paris), Lodown (Berlin), and IdN (Hong Kong). I picked up a Tokion tee, an IdN one, and Grafik. For the game tees, I wanted Arkenoid and Galaxian, but they were already sold out of mediums when I was there the other day.