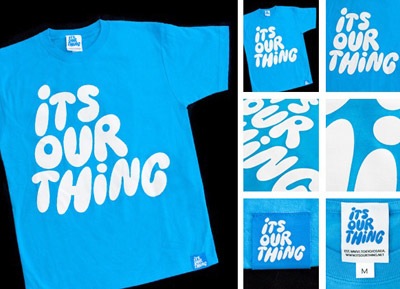 This post is going to be about something good, something better, and then the best.
First with the good. Everyone's favorite Tokyo-based Swedish graphic designer Micke Thorsby (PMKFA) — well, mine at least — has recently launched a new collection of his "It's Our Thing" brand of tees and sweatshirts. The new line introduces a brand new logo, which you can see above, and get as a t-shirt even.
Even better is that we also see the launch of an "It's Our Thing" online store, where you can buy each piece in the line, with shipping worldwide (free shipping inside Japan). The store is also selling a few designs from older collections at a discount of 50% off.
What's the best? Well, Micke was kind enough to offer readers of JeanSnow.net a discount on orders: enter "jeansnow" on checkout, and you'll receive a 20% discount.