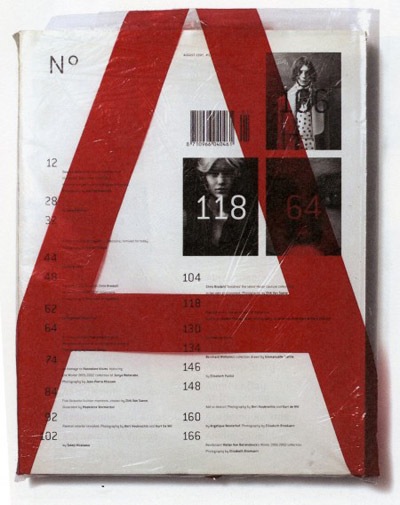 The new issue of the twice-annual +81 Voyage magazine is the "Magazine Creation and Bookstore Excursion" issue, and as the title implies, is a look at the current magazinescape.
Our aim with this event is not to yearn for the magazines of yesteryear but rather to look upon those magazines extant in the world today, and in doing so, understand the culture and tastes of our time, reaffirm our awareness of paper's function, and confirm the intelligence and ingenuity of humanity as seen in magazines.
Will absolutely be picking this up later today. Via The Blog of Scott Hansen. Above, one of the magazines featured inside.