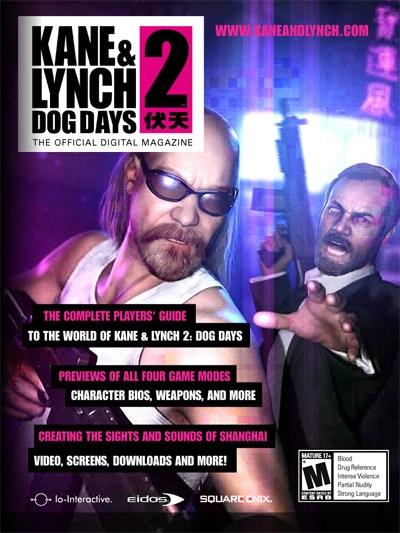 Many longtime gamers — myself included — have been very excited to see the return of Electronic Gaming Monthly (EGM) this year, both as a print publication and in the form of a new digital spinoff called EGMi, which comes out weekly and features original content. Without getting into the long publishing history of the magazine, it's been interesting to see EGM's original founder, Steve Harris (not the Iron Maiden bassist), orchestrate the re-launch, as well as his embrace of the digital medium.
One of the major developments on the digital side of things is that Harris is also behind ScreenPaper, a technology for bringing the magazine experience to the digital realm. So far, EGMi has been the only publication to use ScreenPaper technology, and it's been limited to PCs (you read the magazine through your browser). Plans have long been in place to bring ScreenPaper to tablets and the like, and we finally have the first taste of an EGM Media product on iPad, but it's not what you would expect.
I was very much surprised to see the first ScreenPaper-powered release to not be a new issue of EGMi — which I'm sure is just around the corner — but rather Kane & Lynch 2: Dog Days – The Official Digital Magazine, an advertorial for the recently released game.
Putting the content aside — which is what you would expect from an advertorial for a game — it's an interesting tease for the technology. Although more "enhanced Zinio" (see my recent post on National Geographic's Zinio edition) than anything else, it is very readable, and includes slideshows and videos embedded throughout (like what we've been seeing on EGMi), but without all of the sharing options that were recently added (like sharing links to an article through Twitter).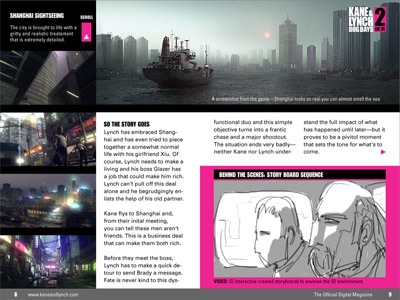 It's also interesting to note that layouts tend to look better when reading in landscape mode over portrait mode, something I've noticed in a lot of magazines (especially Wired). Although I'm more comfortable reading things on my iPad in portrait mode (my preferred reading position is spread out on the sofa, with the iPad laying on my stomach), designers seem to find more success in laying out content in landscape — it's a thankless job, considering every page of content needs to work in both modes. But at least they've made sure all pages work on their own, unlike what you get on Zinio.
The Kane & Lynch magazine is a free download, so you can check it out for yourself. What I really want now is for EGM Media to quickly start releasing EGMi on iPad, which is something I've been impatiently waiting for. So far I really like the content and the way it's presented, but I don't like to read magazines on my laptop, while sitting at a desk. It's also unclear whether the print edition of EGM will also get an iPad version (something I'd like to see, since the content is different).