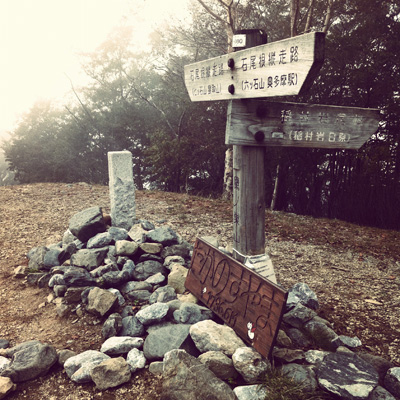 It was back to the mountains yesterday, but this time closer to home as we went to the Okutama area to climb Mount Takanosu. It still always amazes me that all of this terrific terrain is within the boundaries of Tokyo. It was a tough day though, as the hike up was quite the workout and took us much longer than planned, and then coming down we ended up doing the last hour and a half in the dark (we did have lights). Pictured above, what greets you at the top (at an altitude of just under 1800m).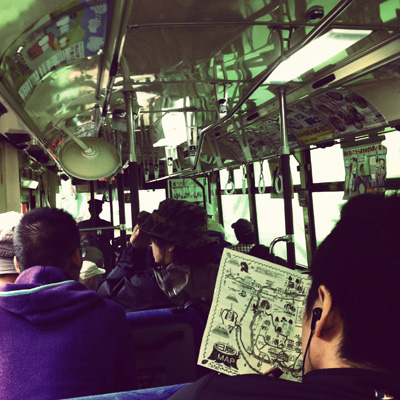 From Ikebukuro we took the train up to Okutama station (by way of the Yamanote and Chuo lines), and then it was a 15-20 minute bus ride to the start of the trail.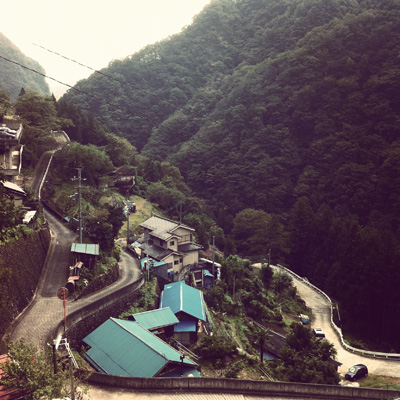 The village where we got off the bus.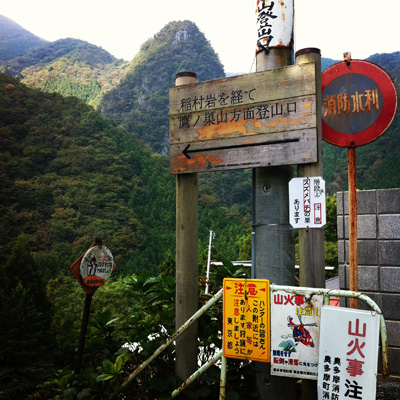 Here's the sign that marks the start of the trail, as well as a few others alerting you of things to watch out for — the one with the helicopter says that water will be dropped in case of forest fires.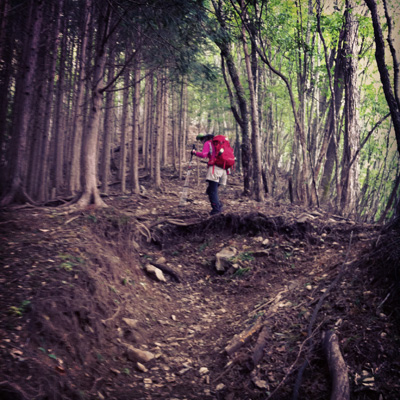 My wife, ahead of me.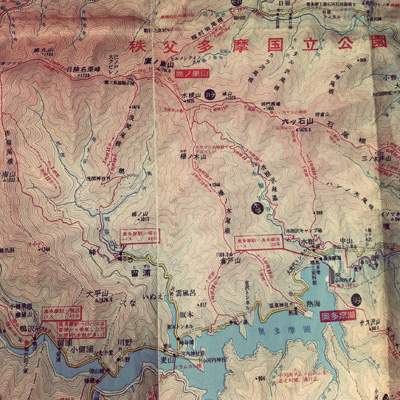 A map that shows the Okutama area, with all the trails you can take.