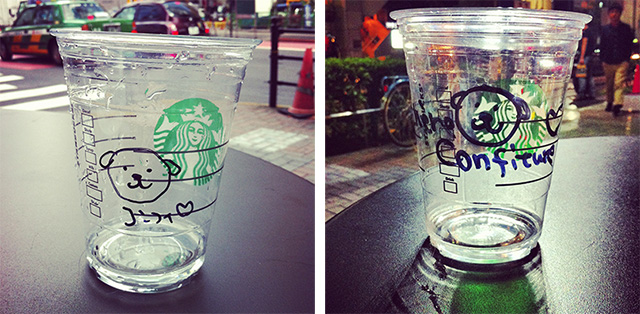 My dog gets a personalized cup when he goes to Starbucks.
I've already written about the fact that we often go to our local Starbucks with him, and he's become so familiar that not only does the staff usually bring out a cup of water for him, but as pictured in this post, they include a little personalized message.
Cher Confiture.
It may seem strange to be shining a light on a chain store like this — fuck the man, go local — but in a case like this, it's hard not to feel like you're getting the kind of attention you'd get from an independent cafe.
My dog sure loves hanging out in front of that place to people gaze, especially when he knows he's getting a drink too.