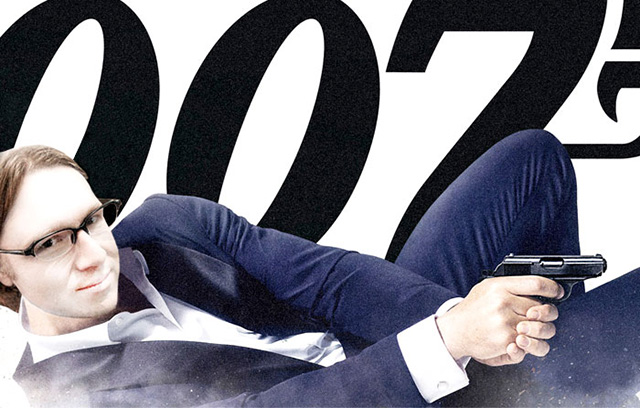 I'm a giant Bond nerd, I truly am.
Not only did I buy the new 50th anniversary blu-ray collection that includes all 22 films so far (as well as a slot to add in Skyfall), but before that I owned all of the previously released blu-rays (11 films), as well as the entire series on DVD, and way before that the entire series on VHS.
I kinda like these movies.
You can imagine how excited I am to see Skyfall — yes, it's been released pretty much all over the world except Japan, which has its premiere in just under a week, on December 1. Despite the wait, we at least had Toho Cinemas in Roppongi Hills that has been showing every film in the series, leading up to the release of Skyfall. I caught You Only Live Twice — I so wanted to see this movie in a theater in Japan — and On Her Majesty's Secret Service, my favorite Bond film.
Since I often get asked about my favorite Bond films, I wrote this post on Facebook a week or two ago, listing my top 5.
Imagine my suprise and absolute joy when one night I received a message from my friend David Macklem — a web designer based in Japan — who, unsollicited, created the amazing image you see at the top of this post.
Wow.
Meanwhile, the countdown continues, Skyfall opens here in 6 days…