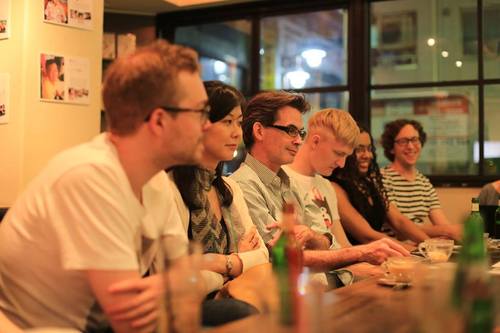 Lordy, lordy, look who's… 80.
The next edition of PauseTalk is just over a week away (happening on Monday, July 7), and not only is it the Vol. 80, but it also marks the 8th anniversary of the series.
(Well, last month would have been the true anniversary, since I started it in June, but you know, close enough.)
You never think that something will have a long life until you get there, to that point where, well, it's fucking old. 80 events over a span of 8 years is a lot, and although there have of course been some sessions that were better than others, the thing I'm most proud of is the fact that I've been doing this consistently for such a long period of time. Also, I've met a ton of interesting people during that time, making connections that certainly would have never happened if it weren't for PauseTalk.
So thank you, PauseTalk, for being in my life all this time.
As I mentioned, PauseTalk Vol. 80 will be held on Monday, July 7, and that's of course going to take place at Cafe Pause in Ikebukuro. Since there will be no event in August (due to the holidays), this will be the last edition of the summer. The photo included in this post was taken by Jared Braiterman at last month's Vol. 79.