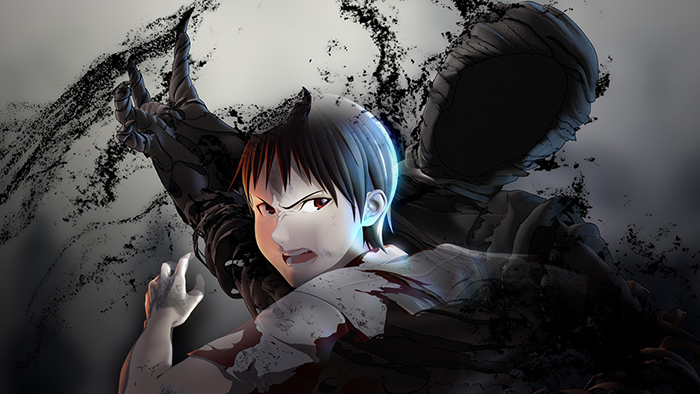 Towards the end of 2004 I started writing two monthly columns for a culture site called Tokyo Q, and one of them was about anime. Each edition was usually made up of reviews of shows, as well as news items, but at the start of each Japanese TV season I'd usually do a round-up of what I thought looked promising in terms of new (and returning) series. In that spirit — and with the warning that I don't watch a lot of anime series at this point in time, because I have zero interest in the vast majority of what gets produced these days (i.e. the moe type cutesy animated stuff that rules the airwaves) — here's what I'm at least interested in checking out once the fall season kicks off in October (based on what I've seen announced on AniChart's Fall 2016 page).
Ajin (Season 2)
I'm a huge fan of the manga series this is based on (I'm still currently reading it) and I loved the first season that aired earlier this year — it was a very close adaptation of the manga storyline, with a nicely done cell-shaded animation style (similar to what you see in Knights of Sidonia, which was done by the same studio). I can't wait to watch season 2, which I expect to be just as good.
Fune wo Amu
I don't know anything about this series other than the description, which says that it's the story of a man who works at a publishing company, who is trying to find a successor as he approaches retirement age, and may have found one to work on a dictionary they are looking to publish. Sounds like an interesting setting, and I like the character designs in the preview art.
Occultic Nine
I was sort of interested in this, about a group of students brought together through a blog for some paranormal and occult happenings, but then seeing the ridiculously floppy breasts in this trailer really turned me off.
Mobile Suit Gundam: Iron-Blooded Orphans (Season 2)
I've only recently become a fan of Gundam, and am currently watching the 1985 series Mobile Suit Zeta Gundam. The thing with Gundam is that you get stuff that follows the timeline of the original series ("Universal Century"), and then wild spinoffs that have absolutely nothing to do with the original setting, but share certain ideas and themes. So far I haven't been interested in watching any of the spinoff shows, but I've heard very good things about Iron-Blooded Orphans, so I'm tempted to give the first season a try, just as the second season is about to start.
Update: I've started watching these series, including Occultic Nine and Iron-Blooded Orphans. Also part of the new season, I checked out Izetta: The Last Witch.
Update: Here are my posts for Ajin and Fune wo Amu.