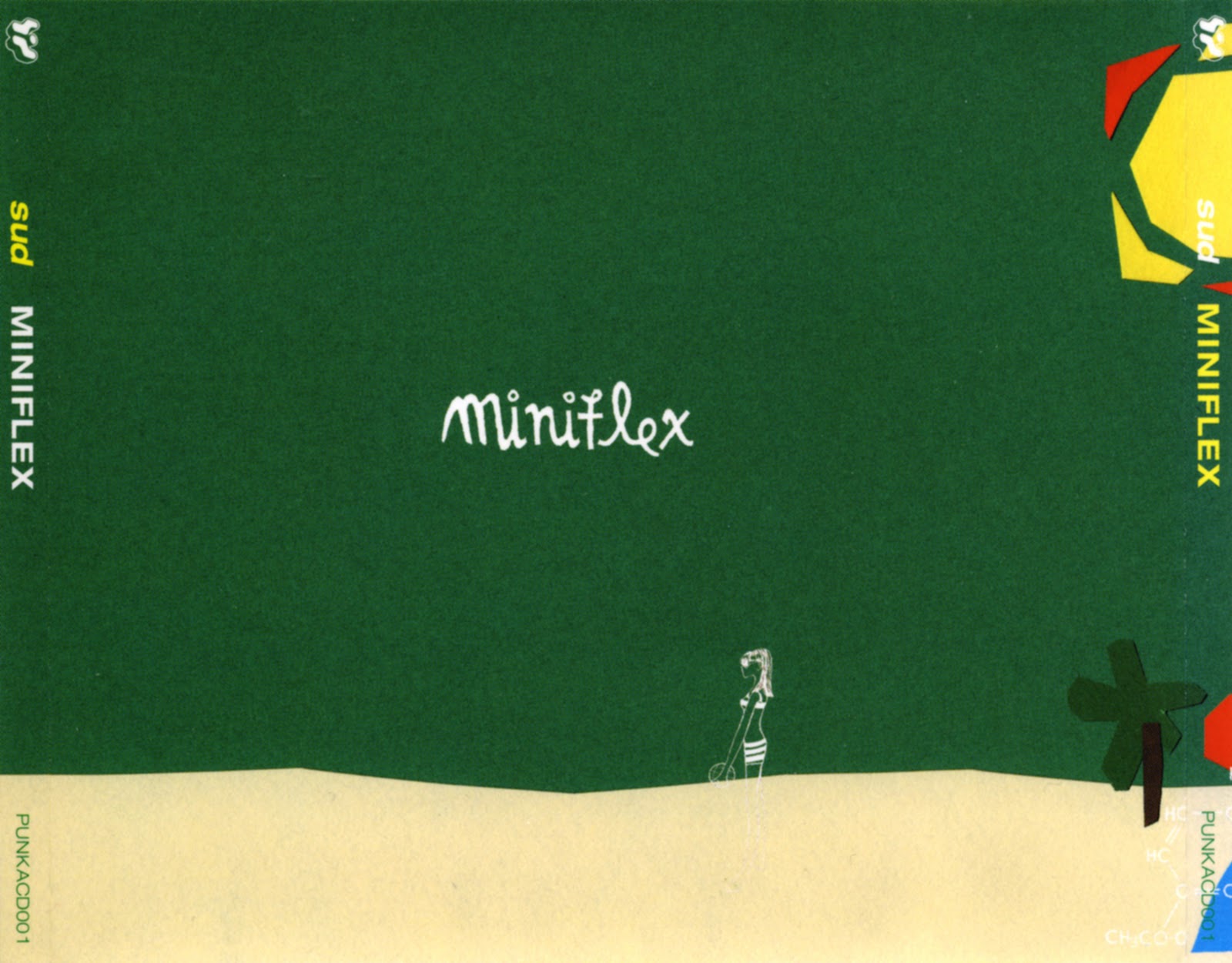 As I think I've written in recent posts, since unearthing my archives and going through my old posts, it's gotten me back into the music I was listening to at that time, which mostly revolved around the Shibuya-kei scene. Through various means I've been able to start rebuilding my collection — the biggest thanks go out to Tom, one of the originals from the old Pizzicato Five Mailing List, who has been my savior — and it not only has me listening to this music again, but talking about it as well — often with David, another P5ML alumni. Miniflex came up, a name I remembered from those days but nothing more than that, but since listening to the album (or mini-album, as it's pretty short) Sud on Friday night, I've been absolutely obsessed, and have been listening to it pretty much non-stop.
Miniflex is a solo project by producer Yugo Katayama, who was the man behind the music of Yukari Fresh, one of my favorite artists from those days. It looks like Sud was the only release he did under the name Miniflex, and that makes me pretty sad — I'm hunting for anything else that would be original music from him, but falling short.
And speaking of David, he's currently listening to every single Pizzicato Five release (or at least pretty much all of them) and writing a review and scoring each of those releases. I've already read a few of them and they're great (and they in turn made me revisit some of those records with a fresh pair of ears). I think he's only planning on publishing the reviews once he's written all of them, but I'll make sure to link to them when he does do that.