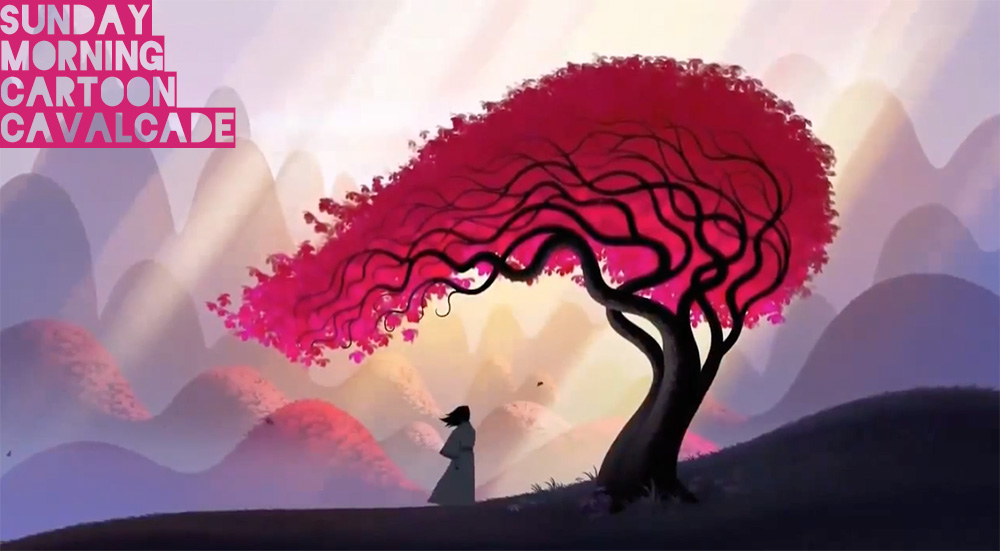 I didn't get a chance to post my regular Sunday morning cartoon round-up last week, so I'm combining two Sundays in one. The big news is of course that Samurai Jack's new episode run is now over, and what an ending that was. I'm so thankful to Genndy Tartakovsky for producing this amazing extra season of the show, and giving the series a proper ending. I loved seeing Jack and Ashi's relationship truly blossom in the final two episodes (despite the dark turn it takes) and I really wasn't expecting to see something so final. I'm of course sad that I will no longer be getting new episodes of Samurai Jack on a weekly basis, but at least I got this lovely 10-week resurgence.
I'm still watching the second season of Mickey Mouse shorts, with last week's shorts taking the form of "Eau de Minnie" and "O Futebol Classico" (which was by far the stronger of the two), and this week watching "Down the Hatch" (I loved the bit where they play hard rock with Donald's vocal chords) and "Goofy's Grandma." For last week's Looney Tunes/Merry Melodies short, I watched the still incredible "Duck Dodgers in the 24th and a Half Century" — still one of my favorite Looney Tunes settings. Today I watched "Speedy Gonzales," which acts as the intro to the character.
For the last thing, both last week and today, I decided to start a re-watch of the old The Scooby-Doo Show — I've watched tons of Scooby-Doo series in my life, but that's the one that I remember the most (the episodes originally aired in 1976-78, but I probably watched it in the 80s as reruns). I've watched the first 2 episodes, and it's pretty fun, although the stories are incredibly dumb — they barely try to make the mystery interesting. And I'd completely forgotten that this series had a laugh track, which comes off as weird. But it's been fun, especially since it's been so long since I've watched anything from Hanna-Barbera.