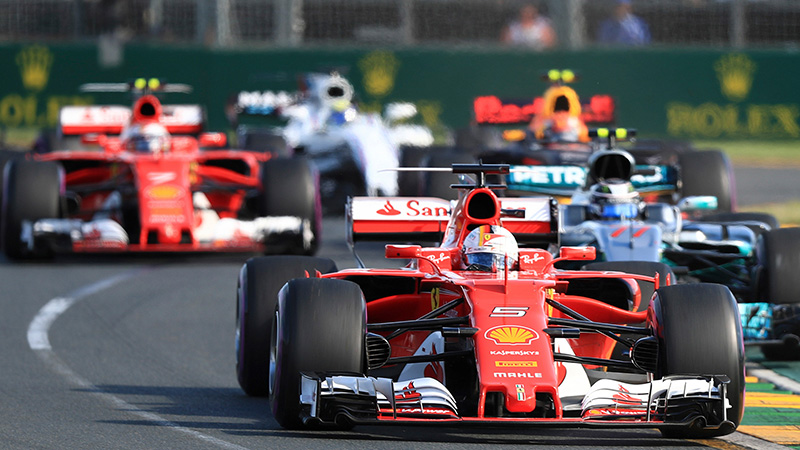 There was a point in my life where I enthusiastically followed Formula 1, and it's easy to remember when: Ayrton Senna. My interested in F1 started and ended with him, and I've never bothered to pay attention since. As much as I love to play racing games — it's one of my favorite video game genres — I don't find it particularly interesting to see cars race on TV. If I was a fan during the Senna era, it was because of the stories that developed during his run, and the drama that followed from race-to-race (the action, the rivalries, the controversies, etc.)
Fast forward to earlier this year, just ahead of the start of the 2019 Formula 1 season. I'm sick in bed, binging madly to keep my mind off my incessant coughing, and I decide to check out a new documentary series on Netflix called Formula 1: Drive to Survive. I was hooked, and binged all 10 episodes in one go. It covers the 2018 season, but by examining certain drivers and teams, which means the focus is not on the winners of the races, but on the drama that takes place on and off the track, and that's what got me.
What's happened since? I immediately wanted to know how the upcoming season 2019 was looking like, and so started looking up news and reports, and I'm now at a point where I listen to a weekly podcast called Shift-F1 (funnily enough, it's hosted by three guys from the gaming press, including Noclip's Danny O'Dwyer), I watch all of the practice, qualifying, and racing highlights on YouTube (the official Formula 1 channel is really great for this), and on a daily basis I'm watching lots of videos on YouTube that are F1-related, examining how things are going, analysis of the cars, drivers, tracks, etc.
I'm also really bummed by how Ricciardo is doing with Renault this year.
My sudden surge in interest in Formula 1 has even spilled over to Formula E, the electric car racing series, and I'm following it in a similar way — and I'm quite excited for the upcoming documentary, And We Go Green (produced by Leonardo Dicaprio). Formula E is also quite interesting in that it adopts in real life a lot of "mechanics" that we're used to seeing in video game racing — there are actual boost pads on the track.
So all this to say that these days I'm having a lot of fun following the world of these speedy cars, and that's without any interest in watching actual races live.