I'm happy to say that I'm getting in the PechaKucha swing of things again, getting involved with the PechaKucha Night series in Shanghai in the lead-up to our move there.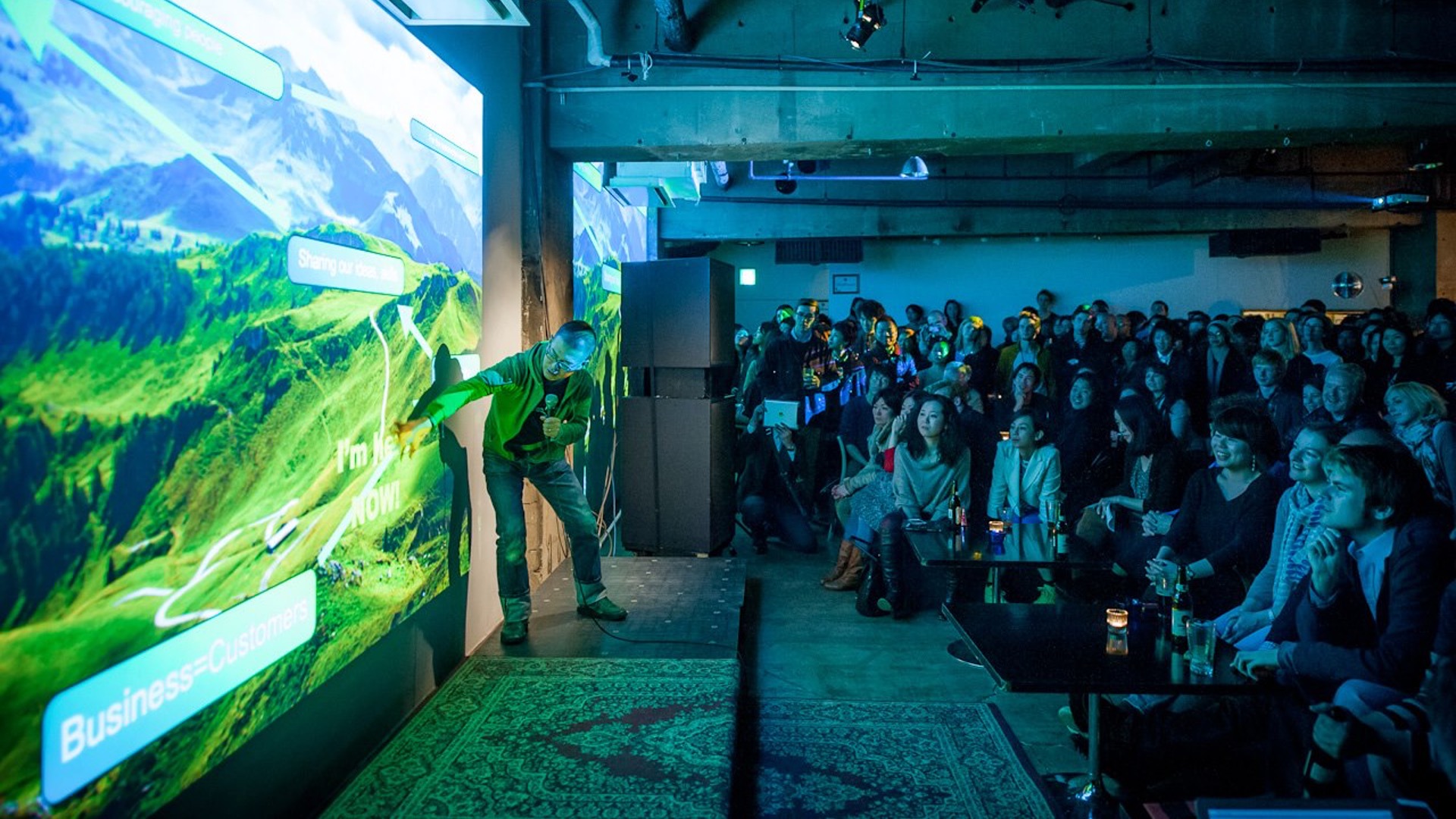 This is not to say that I left PechaKucha completely behind after I left Tokyo and the organization back in 2015. I'm still a strong proponent of the format, and have regularly encouraged its use at Ubisoft, within various contexts (team meetings, casual Friday sessions, as part of lightning talk sessions, on a regular internal stream I host — I even presented the format to the Shanghai studio recently in a sharing session), but I never got to do anything within the organization during my time in Montreal. I did reach out to the long-standing organizer early on, and met up with him, but nothing ever ended up happening (and the series in Montreal remains dormant).
But as we started looking forward to the new adventure we're about to embark on in terms of living in a new city, I liked the idea of getting involved in a PechaKucha Night series again — in good part to quickly start immersing myself inside the local creative scene — and so I reached out to the organizing team in Shanghai to offer my help. The series there has been dormant since the start of the pandemic, but there's now some early talks about when the next event could happen (sometime in early 2022), and I'm happy to be brainstorming that with them currently.
So even though I'm not quite sure what role I'm going to be able to play overall in the production of the events, I'm looking forward to getting my feet wet again, and to get those fun feels I had when I was running the PechaKucha Night series in Tokyo for all those years — and that I've been feeling quite nostalgic for of late.