I never got around to posting about what shows I checked out during this latest TV season, but I did do a Twitter thread about it, that I figure I'll adapt as a post here. It's getting more and more difficult to do a "start of season" post these days though, as a lot of these series that I'm watching are coming via Netflix, which just releases them whenever they feel like it.
Japan Sinks 2020 is one of those new Netflix series, and having watched it all I can say that I enjoyed it quite a bit. The opening credits sequence is a delight, and I really loved the pacing and overall mood of the show. Basically, a huge earthquake hits Japan, and it explores the aftermath. This was directed by Masaaki Yuasa, and it then got me to go and get caught up on all of the movies and series that's he's been producing in recent years, that I've been chronicling in this Twitter thread.
Based on the first episode, Deca-Dence takes place in a post-apocalyptic setting where humans are holding up in a moving fortress, to defend against the appearance of giant (and not so giant) monsters. My feeling was that I could go either way on this one, with the first episode being decent, and I was planning on giving it 1-2 more episodes. Well, I bounced off quickly, as I didn't like the swerve it took in episode 2 (it's a virtual game that weird cartoony bots/creatures are playing).
Dorohedoro aired in Japan late last year, but popped up on Netflix recently. I've watched the first few episodes and like it. It's set in a weird post-apocalyptic world with forms of magic that deforms some people. I like the animation style — and it's gory as fuck.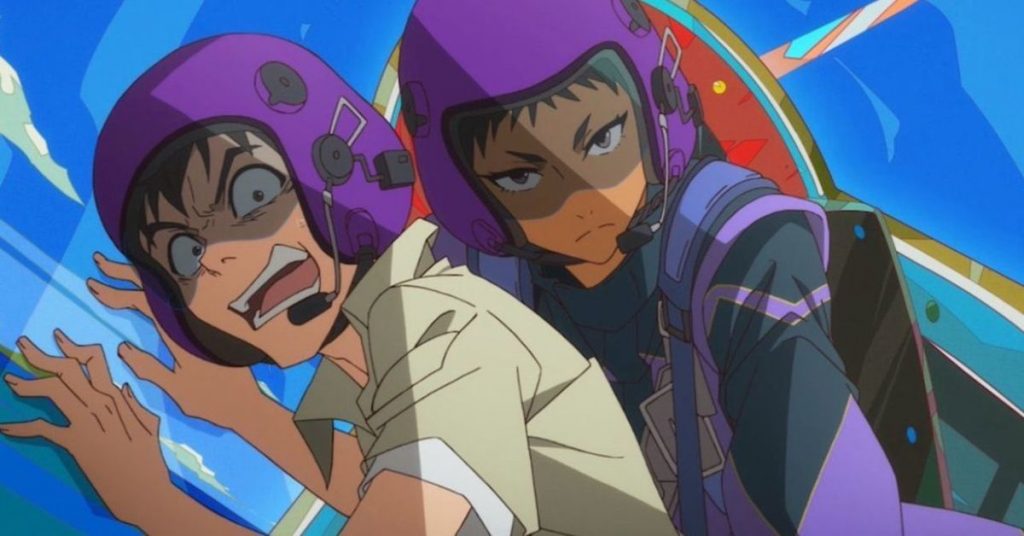 Great Pretender gets bonus points for its Lupin-like opening theme song. It's about a Japanese grifter who in the first arc (of five episodes) finds himself in LA. It's a very Lupin-like mix of humour and action, which is right up my alley (considering how big a fan I am of Lupin in general). I'm more than halfway through this first season, and I know that there are more episodes coming later this year. Again, it's one of those Netflix series.
The only other series I wanted to watch this season was the return of The Millionaire Detective Balance: Unlimited, which was put on hiatus last season after only two episodes due to COVID. I like this show (it's still airing new episodes), and episode 4 was especially fun.