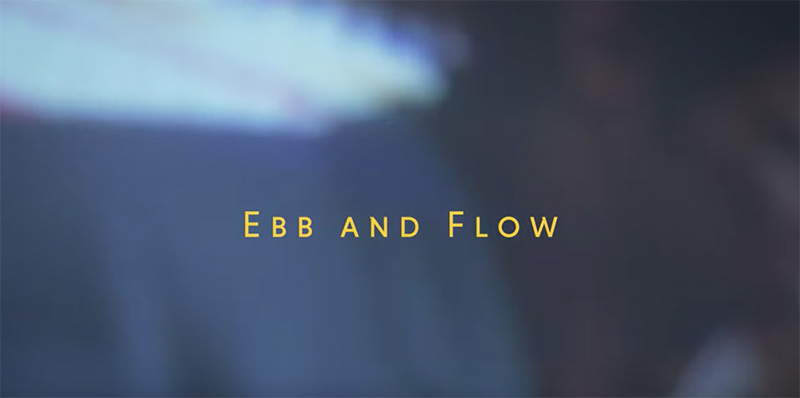 "Game Boy" is a weekly column in which I write about being a game developer working in Montreal. You'll find them all under this category, and it starts here.
I was going to start sharing my GDC thoughts this week, but there's Japanese gaming in the air. This weekend marks the 6th edition of the BitSummit indie gaming festival in Kyoto, and that's pretty much all I'm seeing on my timeline right now — people taking in cool indie games, and enjoying (drunk) social outings around town.
I won't lie, it's making me pretty fucking homesick right now (when you lived in Japan for over 15 years, it's hard not to consider it one of your "homes" for the rest of your life).
But on top of BitSummit, this week also marks the release of Ebb and Flow, a fantastic new documentary from the team at Archipel. Archipel, composed of Anne Ferrero and Alex Zabava, is the duo that for the past few years has been producing the Toco Toco series, which I've highlighted and recommended on this blog countless times because I think it's terrific — each episode focuses on a Japanese creator, and although quite a few of the episodes focus on the games industry, they touch on all creative fields. They also produced the excellent documentary Branching Paths, that takes a look at the growing indie gaming scene in Japan.
Archipel as a label was launched fairly recently, and is to be the home for all of the duo's future videos, including more Toco Toco, and even more excitingly, what looks like more long-form videos.
Ebb and Flow — with the subtitle "Conversations on the recent momentum of Japanese games" — is a great exploration of the recent resurgence in popularity of Japanese games on the world stage (they point to the start of 2016 as a milestone date). It features interviews with the creators of all those games (Nier: Automata, Yakuza, Monster Hunter: World, Rez Infinite, Persona 5, and lots more), and I of course loved seeing my friend John Ricciardi (co-founder of the Tokyo-based game localization company 8-4) be included as well, to offer some context.
It's easy for me to recommend everything that Archipel produces — every time I talk to Anne, I tell her I'm her biggest fan — but at the very least, if you have an interest in Japanese games, you really need to watch Ebb and Flow (and follow that up with Branching Paths, to see a similar story from an indie perspective).