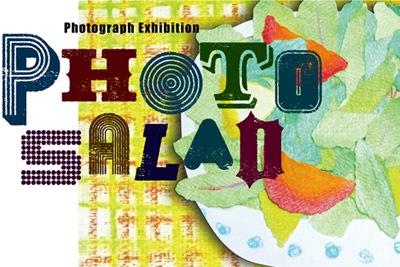 PauseTalker and photographer Stephen Lebovits — who also works at the Design Festa gallery — has posted an invitation for an upcoming photography-related event that's happening there called "Photo Salad."
Design Festa is having a blow-out photo event next month – all 3 floors of the East Gallery will be taken over by Phat Photo Magazine, one of the cooler Japanese photo rags, and they are having a contest. So, if you want in on this event, or you want to enter the contest (and you can read Japanese) then follow this link.

The event runs from Saturday January 9th until the 15th, with workshops, photo book publishers and some industry-heavy-hitters too, so this is a great chance to find out more about photography in Tokyo, and Japan.