Digiki releases the final Polypunk of the year (48), just in time for the end of 2009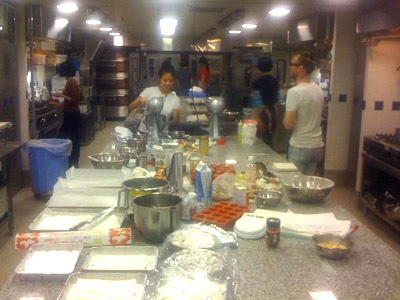 Antonin Gaultier (Digiki) and Thomas Antonietti are at it again with another one of their "experimental" parties, this time with "Eat Mas" which is, as you may have guessed, an "eatable party." It happens tomorrow night, Christmas Eve, from 21:00 until late, at M in Daikanyama — you'll find all the details here.
Above, a photo just tweeted by Antonin, of what I'm guessing are preparations for tomorrow — that's Thomas on the right.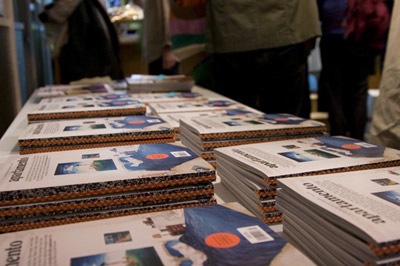 I'm sad I had to miss out on the festivities for the launch of the fourth issue of the excellent interior magazine Apartamento here in Tokyo last week. The magazine teamed up with Utrecht — at the NOW IDeA by Utrecht shop — and created a temporary cafe (one of the chef's for the week was Digiki). TABlog posts a photo report on the event.