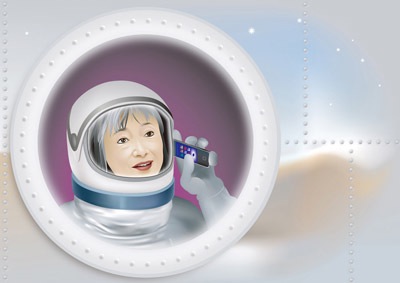 The next show at the Diesel Denim Gallery Aoyama is the first solo exhibition by Dutch artist Mathias, "All About Democracy," featuring new works — print and video — as well as a selection of works that have appeared in various newspapers and magazines.
"The world is rotten, corrupt and bankrupt and it is not the time to explain the political situation in friendly cartoons." Mathias draws well-known people in power like presidents and politicians, and develops stories of those characters based upon the current world situation. The cartoons drawn by his keen observation on social circumstances lampoon the current democracy, but also his hope for a better world without poverty, environmental pollution and justice for all can be seen. Mathias makes realistic digital illustrations on his laptop. He works everywhere, at home, in the train, in restaurants and soon in Tokyo.
The show starts this Friday (November 20), and runs until January 21. There will also be original art t-shirts sold ( 6,090 yen), including the one pictured below, featuring the current Japanese PM's excentric wife, Miyuki Hatoyama.