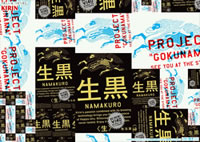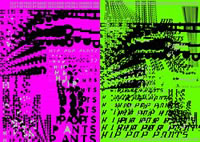 This month's GGG exhibition, "Kashiwa Sato BEYOND," starts today.
In November 2004, Ginza Graphic Gallery will hold an exhibition called Kashiwa Sato BEYOND. Kashiwa Sato symbolizes trends in today's design world as an artist who constantly expands the framework of art direction in projects that lightly transcend traditional boundaries such as graphics, product design and development, corporate identity, films, and architecture. His series of campaigns for SMAP created a new brand image for the famous pop group using a simple visual approach. His integrated creative projects covering everything from product development to advertising campaigns for the Kirin drinks Gokunama and TAISHITSU-SUI attracted wide attention, while his design for the shop TSUTAYA TOKYO ROPPONGI offered an enjoyable new cultural space for the mature. Tracing Sato's output thus far from these universally known works to his latest projects, the exhibition conveys a sense of the new potential in art direction. The publication of a book titled Sato Kashiwa, ggg Books no. 67, is scheduled In tandem with the exhibition.
I think I'll try going this weekend. Wouldn't mind picking up that ggg book either. I own a few of them, and they're quite nice.