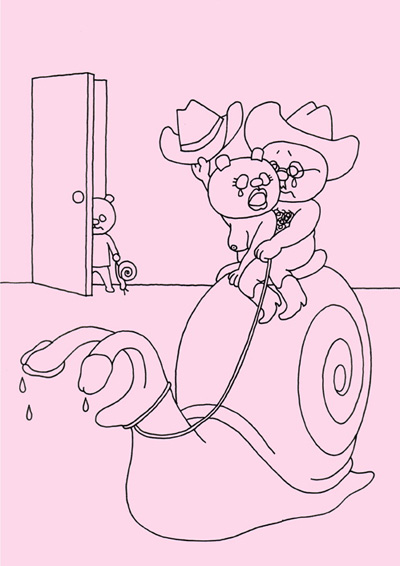 Next up at the Nakaochiai Gallery:
Tokyo-based artist Seiji Yonehara brings his disturbing and complex portrayal of human sexuality to a new exhibition, `Sad Songs Make You Feel Good`, at the NAKAOCHIAI Gallery starting May 23rd.

Jacob Fuglsang Mikkelsen Copenhagen based artist, curator and writer comments: This exhibition may not be viewed by an audience below 15, as it might forever destroy perceptions of love and the concept of perversion and sexuality in the closeness of the family and home. A generation of men with serious Oedipal complexes, have grown up with a new consciousness that women are to be respected for being mothers and lovers. This is Seiji's way of battling the evil empire by creating images that talk about these issues in Japanese society, reflected in the world of Panda Boy.
The show runs May 23 to June 5. The gallery's site has also undergone a very nice update.