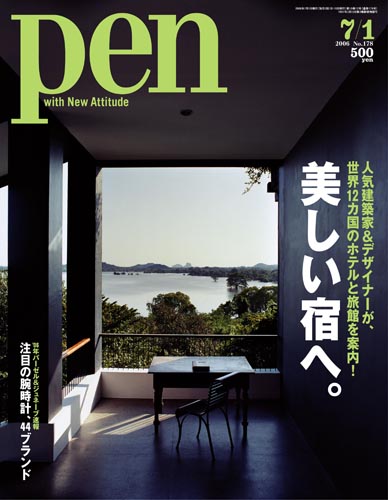 The latest CASA BRUTUS (73) is their annual "Tokyo Best 100" issue, and as you can imagine, is well worth picking up since it acts as a great guide to the things you should be checking out while in town. They do use up a bit too many of their selections on Omotesando Hills though.
PEN (172) offers up "World Architects' Ideas for Living," which translates as an international guide to the best in home design. It's a nice selection of house porn, and is extremely heavy on the photography.
With the latest BRUTUS (590) we get another over-sized fashion issue, this time in the guises of their "2006 S&S Style Book." Not really my thing, but probably of interest to the fashionistas out there.
The Spring 2006 issue of MEUBLES (04) is another nice mook covering all things that relate to the interior. This time they feature a look at classic furniture pieces from top designers, and also include a terrific walking guide to Tokyo interior shops.