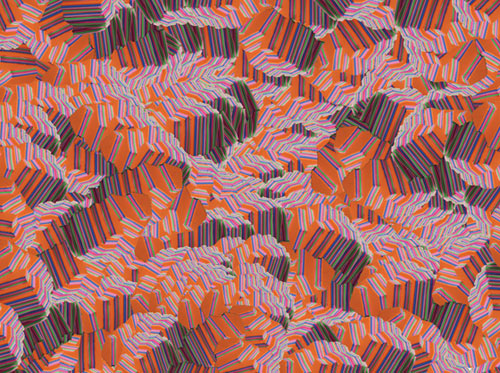 I mentioned it last week, but here's more on Amanda Browder's upcoming exhibition at the Nakaochiai Gallery, "Beautiful Flux." The show runs March 4-24, with an opening reception on March 3 (19:00-21:00).
From 4 to 24 March, the Nakaochiai Gallery welcomes the coming spring with an exhibition of artist Amanda Browder's soft sculpture-based installation "Beautiful Flux." The installation is created especially for the gallery and transforms its main area into a warm, colorful and cozy experience of nature and the great outdoors in the middle of the Tokyo metropolis.

Amanda is known for juxtaposing her humorous soft sculptures with city life. Amanda says, "while living in the city can be draining, I hope the installation's bright colors, unique landscape and undulating patterns will be a healthy, re-energizing moment for viewers."

Her soft sculptures in "Beautiful Flux" make use of materials provided through the support of the gallery's local people and businesses. Thus the exhibition is possible through recycling and community participation, the latter, in particular, an important part of the gallery's operations since its founding.