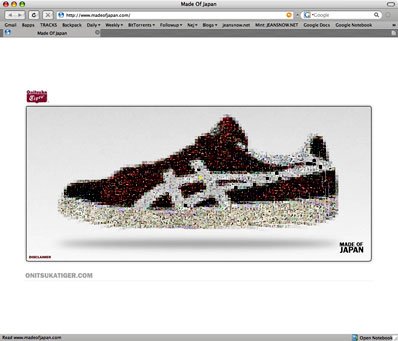 Anyone know what this is all about? It's a promotional site for Onitsuka Tiger, but I don't really get what it's promoting.
Update: Josh Spear has more:
Check out this clever promotion for shoe brand Onitsuka Tiger called Made Of Japan. The mosaic shoe shown above is dynamically created using hundreds of tiny images from Japan-related web pages posted or updated in the past 24 hours. They're then configured by color to recreate the classic Onitsuka shoe. As a user you can mouse over and view each little pixel for a preview of the site it came from or click to go to a random Japanese page.