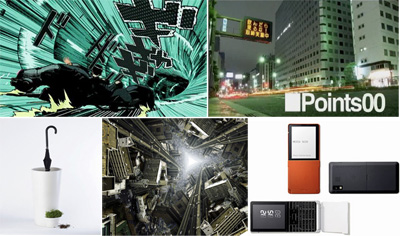 This is a new series that I've been thinking about starting, in which every month I'll do a post with my 10 favorite things that were probably covered on the site (but not necessarily). It's a way for me to keep track of the things I really like, and to bring attention to some things that may have gotten overlooked. So, in no particular order, here are my favorite things for August 2007.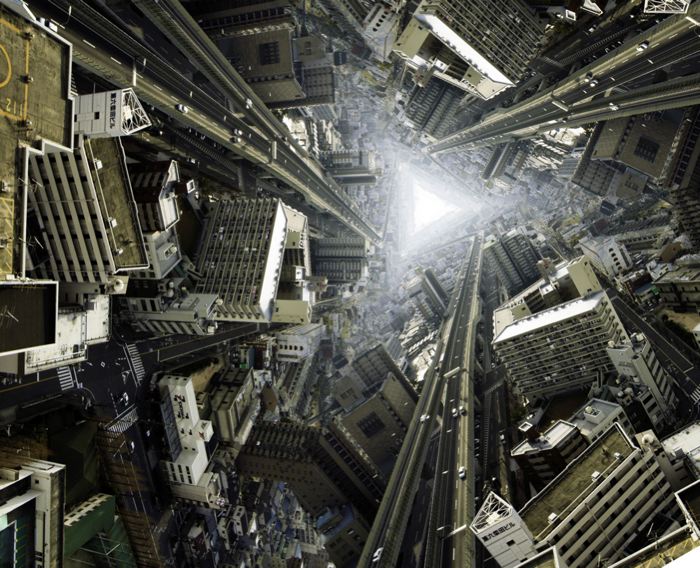 The Unfold Cityscape by Palla
This is an image created by Osaka-based Palla for the Swarm of Angels project, and I ordered it as a poster. The first batch will ship in a couple of weeks, and I can't wait!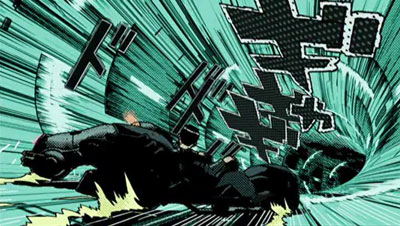 Freedom Project
This latest series based on designs by Katsuhiro Otomo is more than just an exercise in branding, and uses cell-shaded CG to amazing effect. The story's not bad either!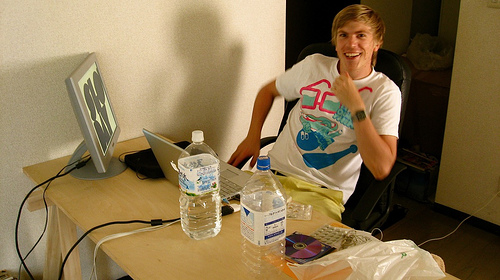 OK FRED/PMKFA Office in Aoyama
OK FRED and PMKFA now share an office/studio space in Aoyama, along with writer Ega, which is a great group of — inspirational — people to bring together.
POINTS #00
Jason DeGroot's new video series on gaming culture in Japan is off to a great start, with a look at some game-related bars in Shinjuku.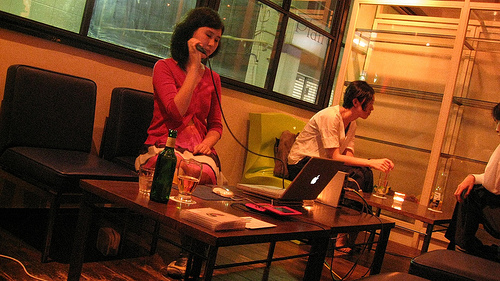 The Analog Girl at Cafe Pause
It was our first try at having a small live event at the cafe, and I quite enjoyed the performance, as well as her use of ELECTROPLANKTON during the performance!

PEN's Viva Comics!
The issue of PEN that covers all things comics/BD/manga is a great survey of the medium.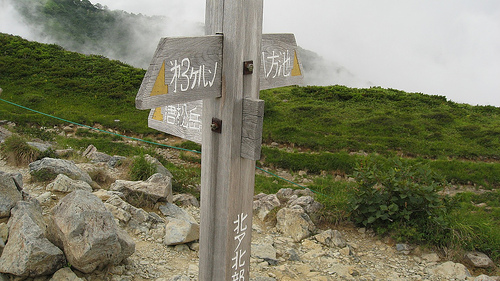 Mont-Bell Equipment
With all the hiking and trekking I've been doing lately, it was time to upgrade my gear, and I got some great stuff from the Mont-Bell flagship store in Shibuya, including some hiking shoes, rain cover for my backpack, a ventilated UV-protected shirt, and a hat. I also got a Millet Gore-Tex jacket for half-price at Seibu.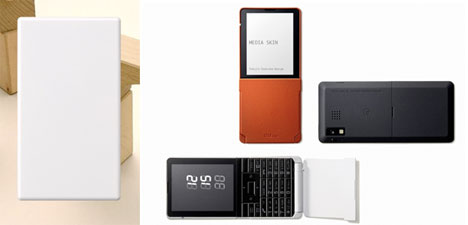 Media Skin
After more than a year with Naoto Fukasawa's NEON, I switched to Tokujin Yoshioka's Media Skin, thanks to my friend Brad (he bought a new phone, and sold me his old Media Skin). I'm absolutely in love with it, and this is my first time experiencing one-seg digital TV broadcasts, which look terrific. I'm also really impressed by the manga viewer — they manage to get manga presentation just right on a mobile phone screen, and as a bonus you get a lot of titles in color for the first time.
Kyouei's Umbrella Pot
I'm a big fan of Kouichi Okamoto's designs, and his latest, the Umbrella Pot, is another fun product.
Hello, Please!
Matt Alt and Hiroko Yoda's great little book on Japan's frequent use of cute characters is a fun read.