This past Friday night saw the opening of Alin Huma's new gallery space, Ginza the Edge. The inaugural show, "Photography," runs until February 29.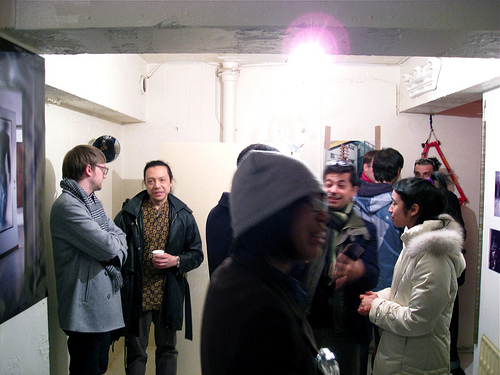 It was a great turnout, and we pretty much filled up the relatively small space. The gallery actually takes up Alin's apartment, and so every piece of "daily living" got removed to make space for the show.
Digiki was there — he helped out in the conceptualizing of the show and space. Busy man indeed, what with the 101TOKYO art fair fast approaching.
The desk of the man behind the show. That MBP has certainly seen better days!