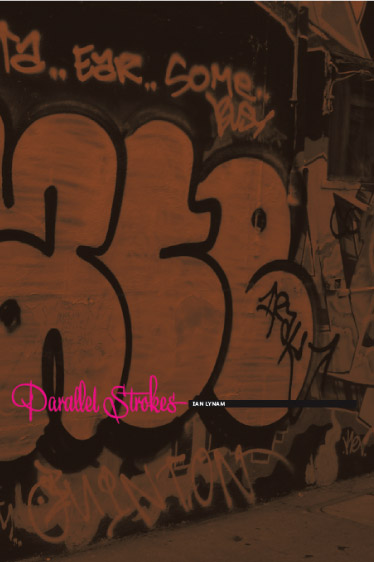 My good friend Tokyo-based graphic designer Ian Lynam — he of my fancy shmancy new series of M31 logos — has just released his first book, PARALLEL STROKES. It's a collection of interviews with "twenty-plus contemporary typeface designers, graffiti writers, and lettering artists around the world." Here's more on what to expect:
The book is introduced with a comprehensive essay charting the history of graffiti, its relation to type design, and how the two practices relate in the wider context of lettering. Interviews within include conversations with pan-European type design collective Underware, Japanese type designer Akira Kobayashi, American graffiti writer and fine artist Barry McGee/Twist, German graffiti writers Daim and Seak, American lettering artist, graphic designer and design educator Ed Fella, among others. Parallel Strokes is an enquiry into the history, context, and development of lettering today, both culturally approved and illicit.
It promises to be a fascinating look at the intersection between graffiti and type design, and you just know it's going to look good as well, with illustrations galore, including works that have never been published. You can find out more about the book in this post Ian wrote on the META no TAME blog, as well as visit the book's official site (that includes this sample PDF), where you can order it for $25 (free shipping worldwide).