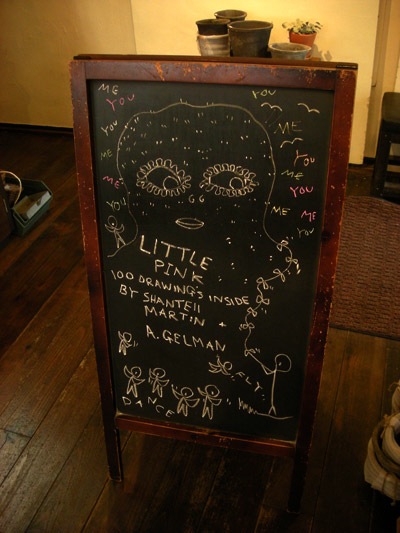 The "Little Pink" exhibition — read about it here — is now on at Cafe Pause, and runs until Sunday (April 26).
Update: Looks like we're going to have a reception tomorrow night (Thursday, April 23) at the cafe with Shantell and Gelman for the show. I'll post more details soon, but please join us if you can!
Update 2: Apologies, but scheduling problems will prevent the reception from happening tomorrow night.